Premium, the magazine for extraordinary gentlemen
PREMIUM is special not just for its focus on prestigious topics of particular interest to men (watches, cars, sport, fashion, personal and health care, design, travel, technology, architecture…), but also its large format and vibrant lay out.
This high-end magazine is for affluent men who enjoy luxury and are keen to learn about innovations.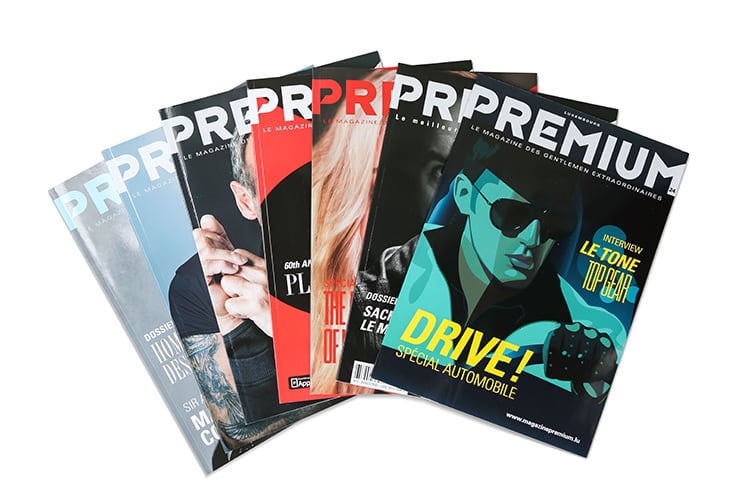 Prestigious events
Premium is also the numerous events that accompany the launch of each magazine. Notably this has included the Watchfair since 2015, a nexus for virtuoso watchmakers, prestigious vehicles, made-to-measure jewellery, and unique artists. This is a day dedicated to the desires of aesthetes and collectors. Excellence is the focus, as the biggest independent creators in the world meet to bring a wide range of luxury, beautiful objects to the fore.
The Premium team
A tight team of three have an outlet for their passion for the fine objects. They have a desire to share exceptional experiences and products with their readership.