POP UP ESCH
The town of Esch-sur-Alzette is on the up and up, with the creation of a pop-up store on an initiative by CLAIRE (Concept Local d'Activation pour la Revitalisation commerciale d'Esch). In line with its new slogan 'Esch – Mär sinn dynamesch', CLAIRE has created Pop-up Esch, a platform to present new craftsmen, services, sellers of all kinds and gastronomy.
Spread over approximately 7 commercial areas between 15 and 30 m2, which can be moved according to individual needs, the concept store welcomes selected entrepreneurs who can test their concept on the population and bring a wind of innovation. Come to Pop-Up Esch at 121, rue de l'Alzette to get your fill of new products…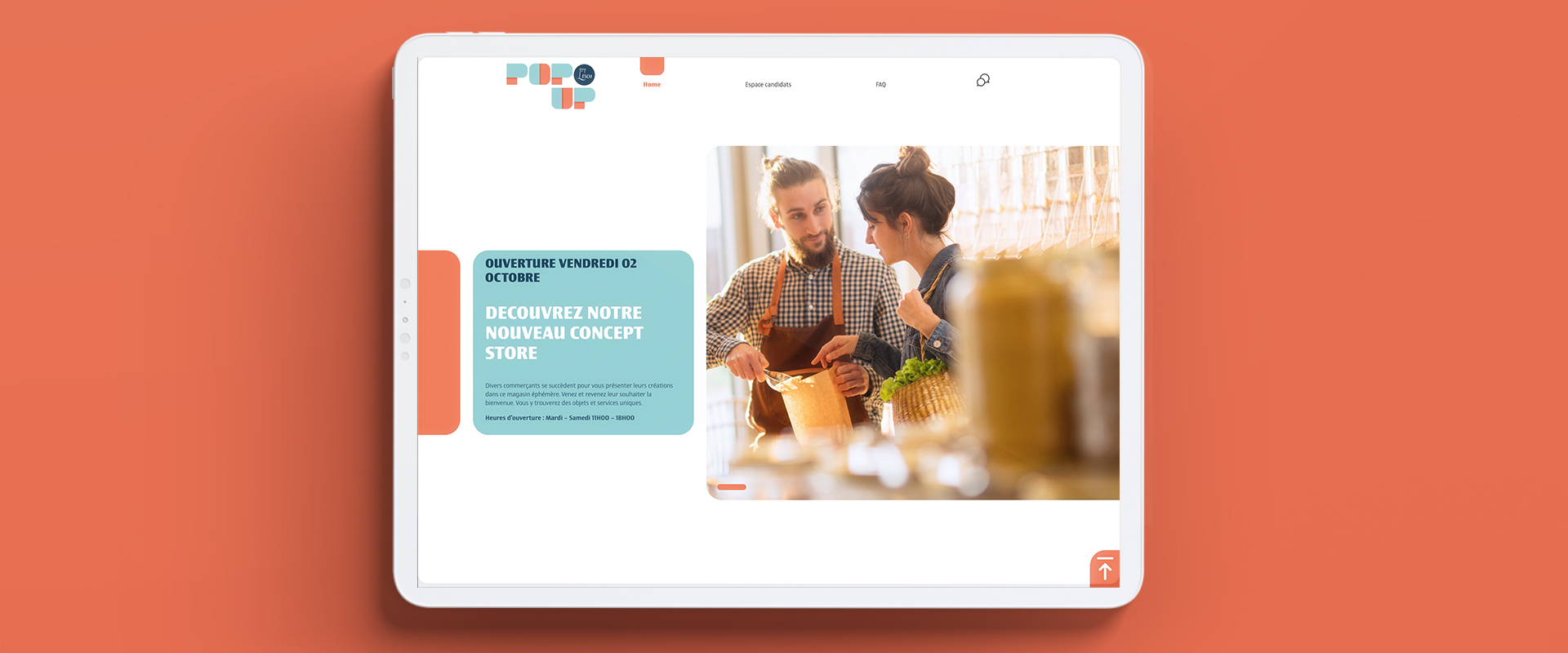 A Pop graphic universe
Shimmering colours and signage developed both to attract new entrepreneurs to present their ideas and the people of Esch to come and make new discoveries. The logo of the city of Esch has been integrated into the Pop-up Esch logo since the city is the instigator of this initiative. ID+P was responsible for the creation of the logo; the design of the website and all communication supports in collaboration with the architecture team of WW+.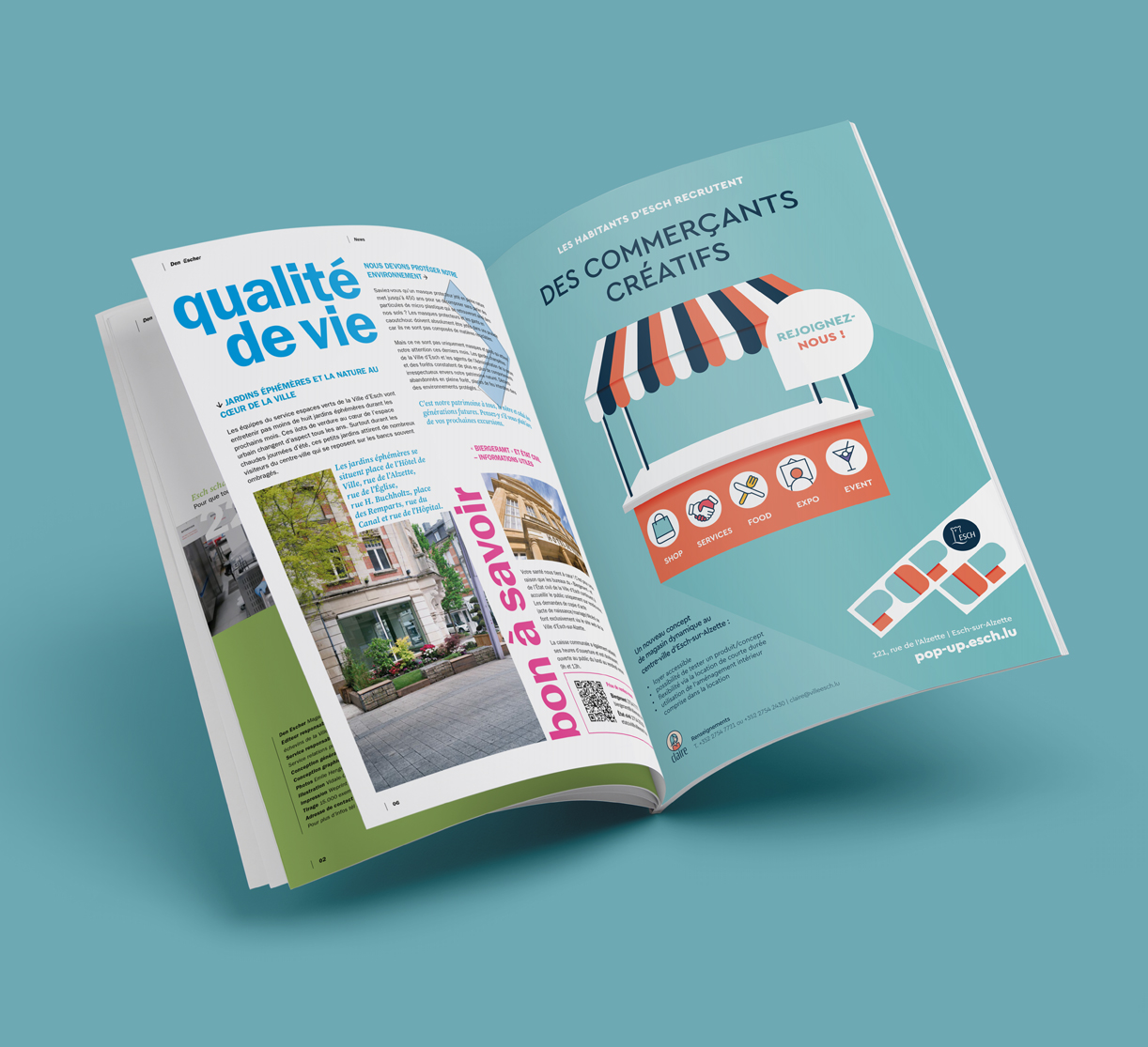 The city of Esch is recruiting...
B2B ads were first launched with the aim of recruiting creative traders. Now open to the general public, come and discover the new talents selected and exhibited at Pop-up Esch. Rendez-vous 121, rue de l'Alzette…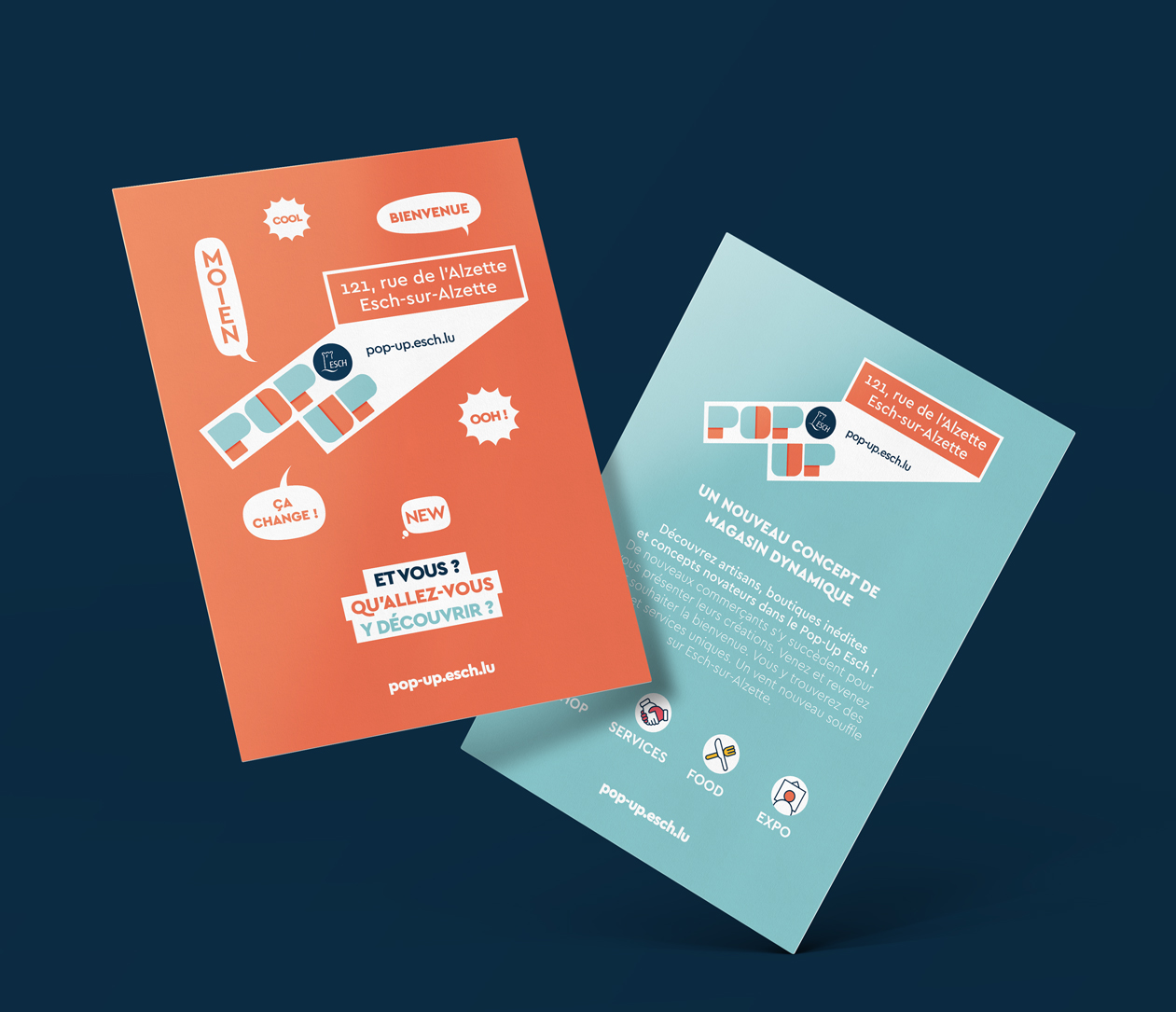 Rendez-vous 121, rue de l'Alzette...
Playful phylacteries surround the revelation of the Pop-up Esch logo with exclamations of surprise in the ads inviting the general public. The radio spot in the same vein, interspersed with interjections on a pop song, puts the constantly renewed creation at Pop-up Esch in the foreground. A digital, radio, signage and street-marketing campaign was successfully implemented.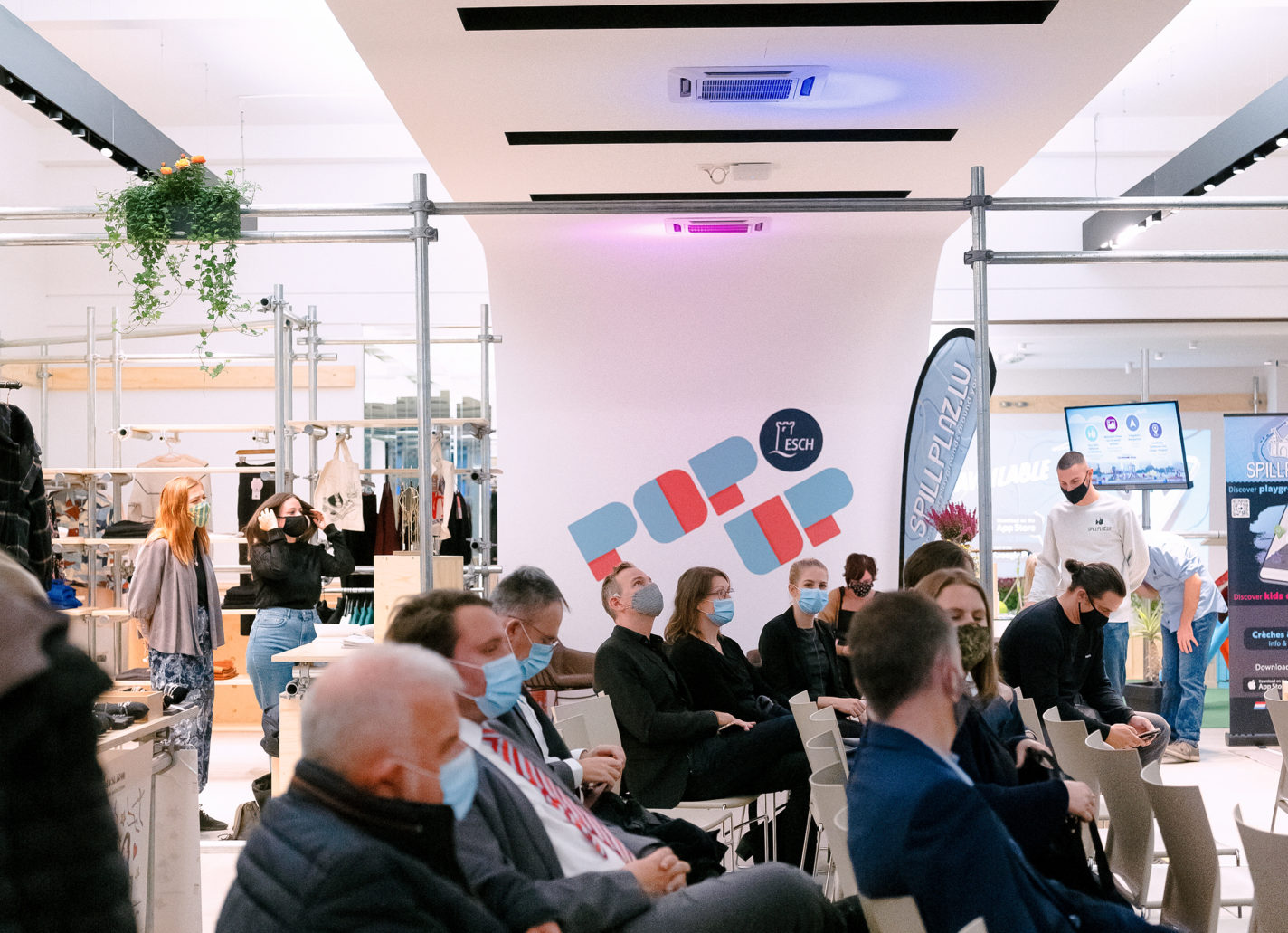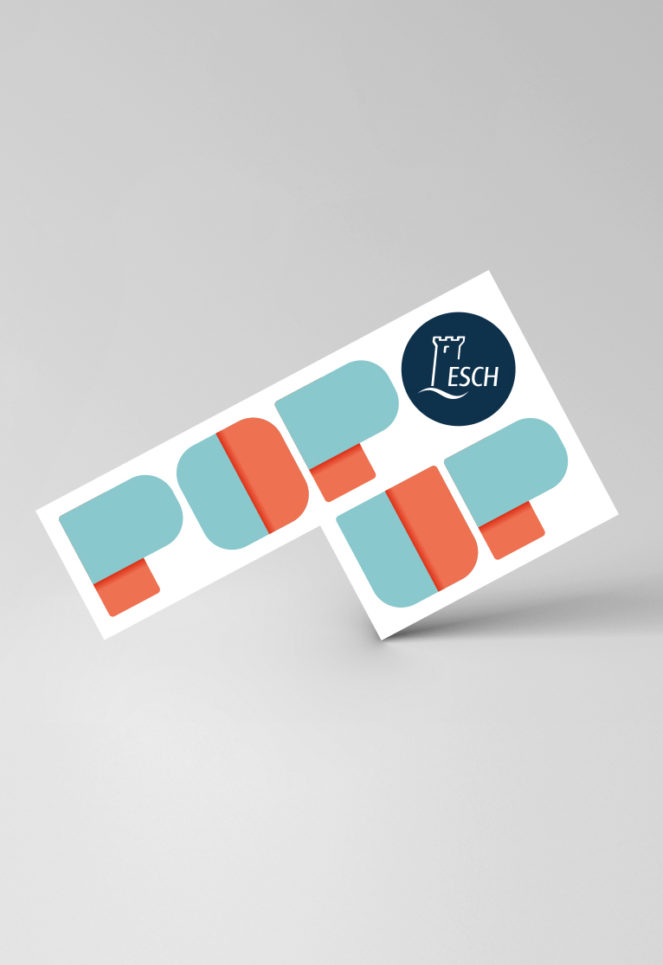 INAUGURATION
Welcomed by a word of welcome from Mr. Pierre-Marc Knaff, Echevin delegate for Economic Promotion, followed by an address by Mr. Georges Mischo, Deputy Mayor, the guests had a preview of the first occupants. Now open to the general public, what are you waiting for? Pop-up Esch, 121, rue de l'Alzette, the new trendy address.