No Smoking Challenge
How can we motivate people who enjoy smoking, to give up the habit and non-smokers not to start?
That was the Ministry of Health's briefing.
Addiction is insidious and goes unnoticed, smokers don't feel concerned.
So, to motivate change, we need to raise awareness. So, we challenged smokers to quit for 8 days, with the creation of a "No Smoking Challenge".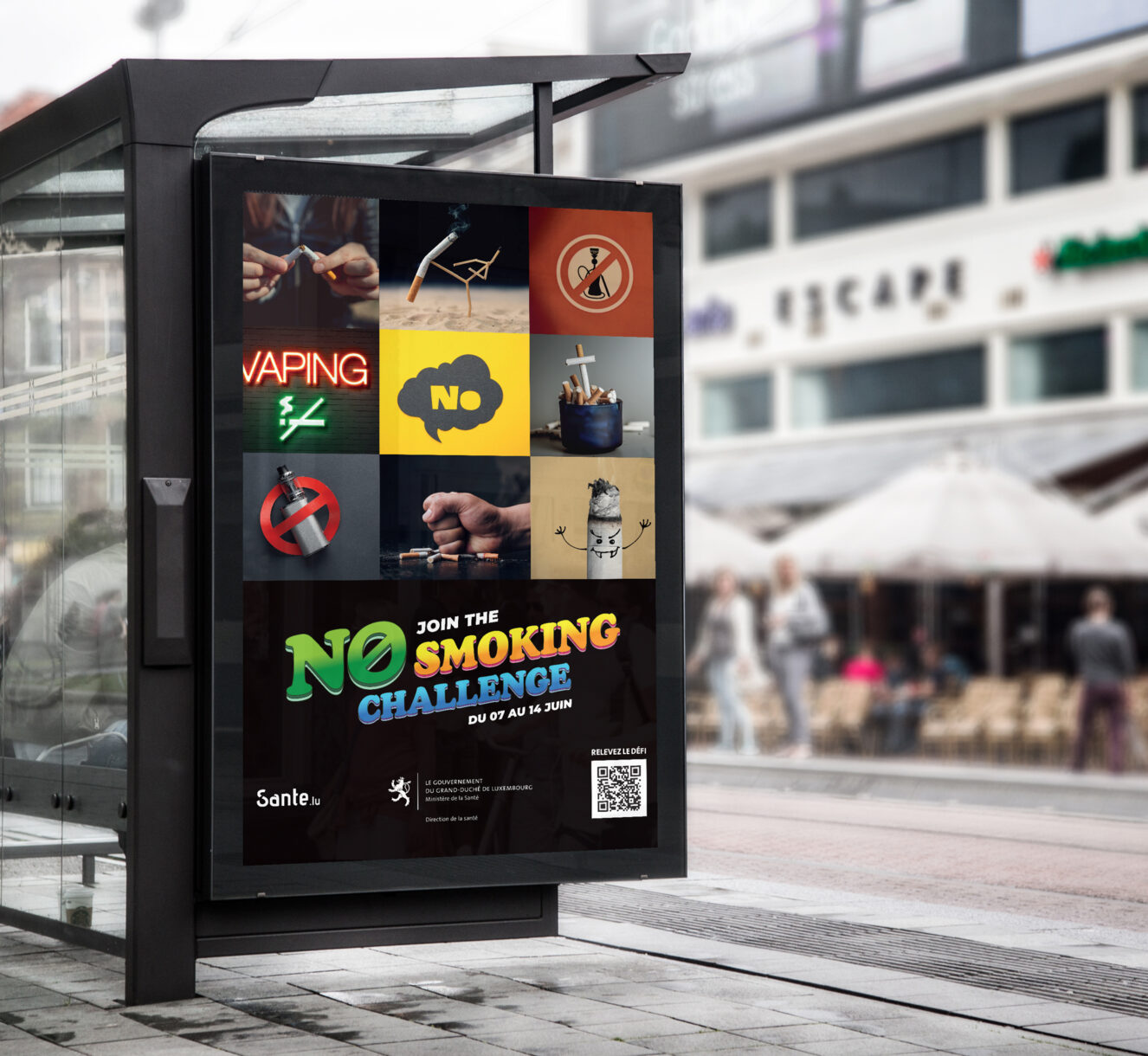 Print & digital campaign
31 May is World No Tobacco Day, and to mark the occasion, the Ministry of Health has come up with a major challenge this year: the #NoSmokingChallenge!
For 8 days, from 07.06 to 14.06, the stop-smoking challenge offered the chance to win a €100 voucher to be used at concerts organised at the Rockhal.
The digital part of the campaign used the visual codes of today's social networks and worked with influencers. The tone is convincing, clear, and hard-hitting, with an unexpected punchline.
This engaging and viral campaign features cigarette, of course, but also what people don't think of as 'smoking': puff, shisha, and electronic cigarettes. Four stories appear separately, representing the target population: young people and working people.
The ads show scenes of couples breaking up. At the end, we discover that the protagonist is in fact giving up smoking and starting the "NO smoking challenge". Simple, effective, and humorous, the power of the storytelling and the clarity of the message are the strength of the concept.