Restaurant SixSeven
One restaurant, two ambiences, the Six and the Seven; the first one is an all-day-long resto-bar, the second one, the Seven, functions as a bistronomic restaurant for lovers of good food. In total, the SixSeven promises you many reasons for letting you indulge in pleasure.
The agency ID+P departed from a blank page for this project.
All had to be done, research for the name, creation of the logo, the visual identity etc. Our teams accompany the client in his communication and lift the vail day after day on social media, by talking about the ongoing construction to excite lovers of the good and beautiful. To make them salivate, while waiting for the long-awaited opening to the general public of this exceptional location… which will offer, as the "icing on the cake" from the rooftop, one of the most beautiful views of Luxembourg City.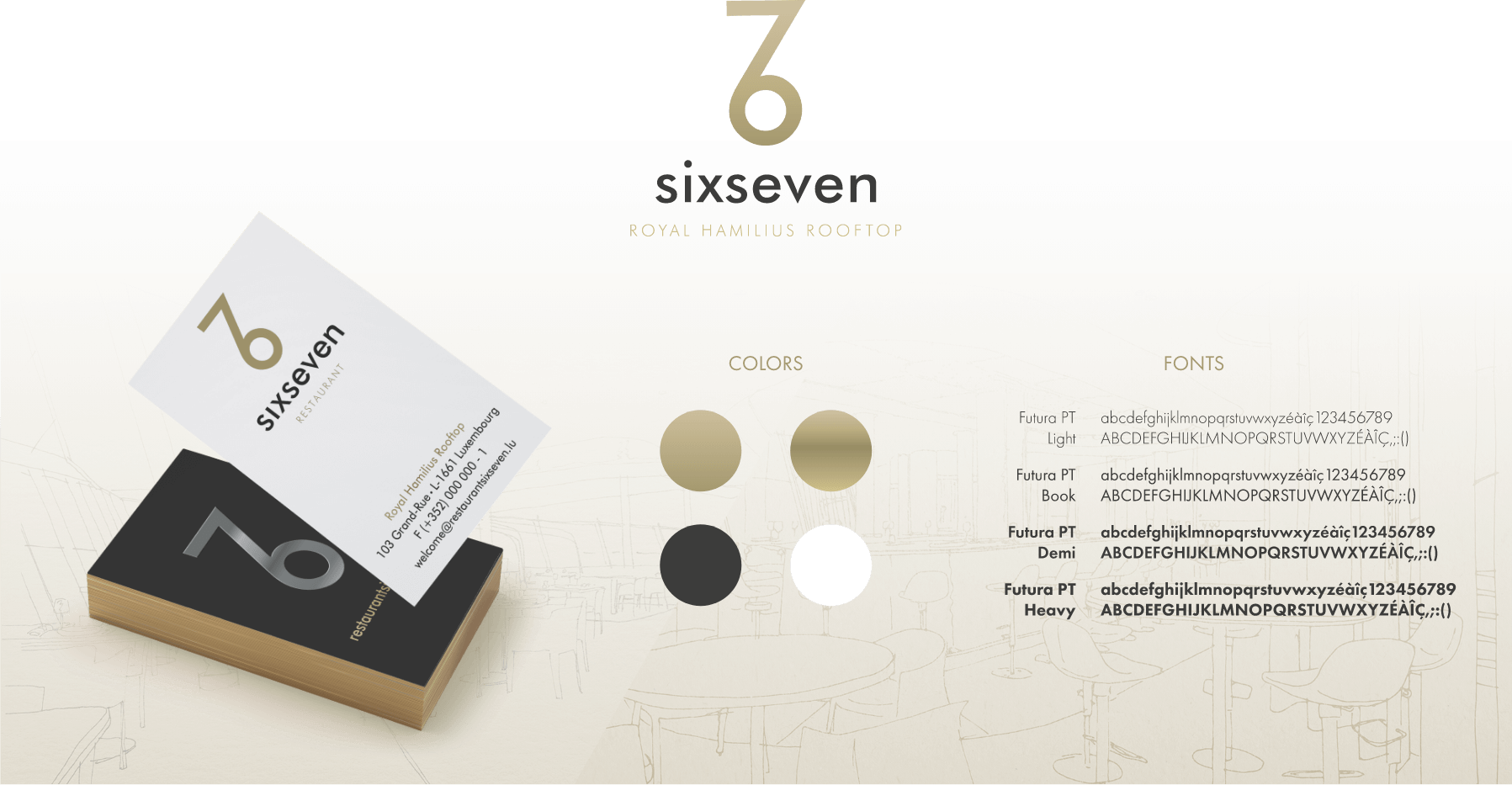 The website

The interface of SixSeven's website is very intuitive. Content updates are regularly being carried out, while keeping the user constantly informed of the restaurant's work progress, or should we say restaurants, since there are two.
Easy to use
The design and texts adapt themselves to all devices: phones, tablets, computers. They also respond to the user's expectations, but also to Google's to ease referencing.
It is true that visiting a restaurant's website needs to be possible from everywhere and at any time; with updated menu offers, the possibility to book a table or a private space and to ask for additional info in an easy and spontaneous way.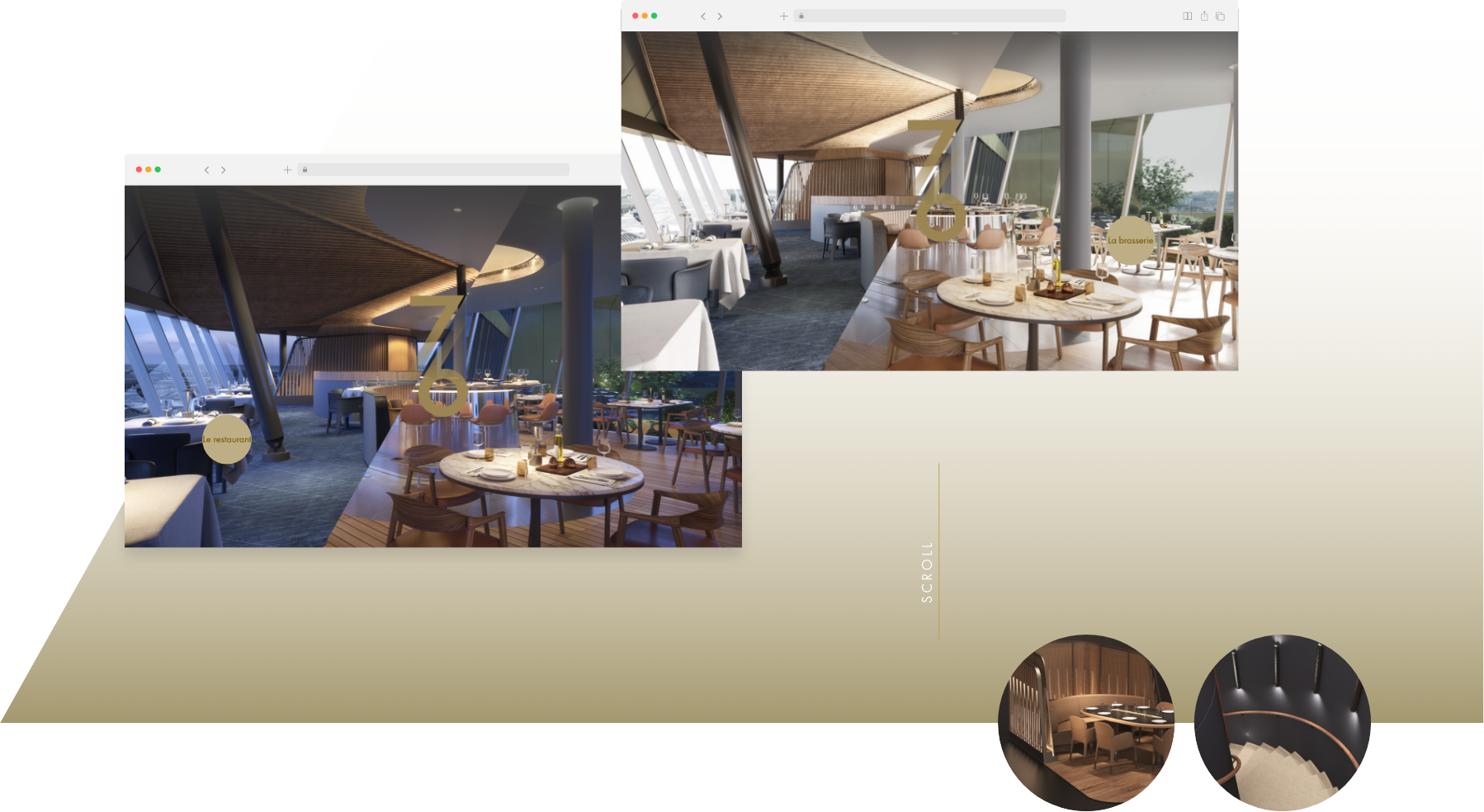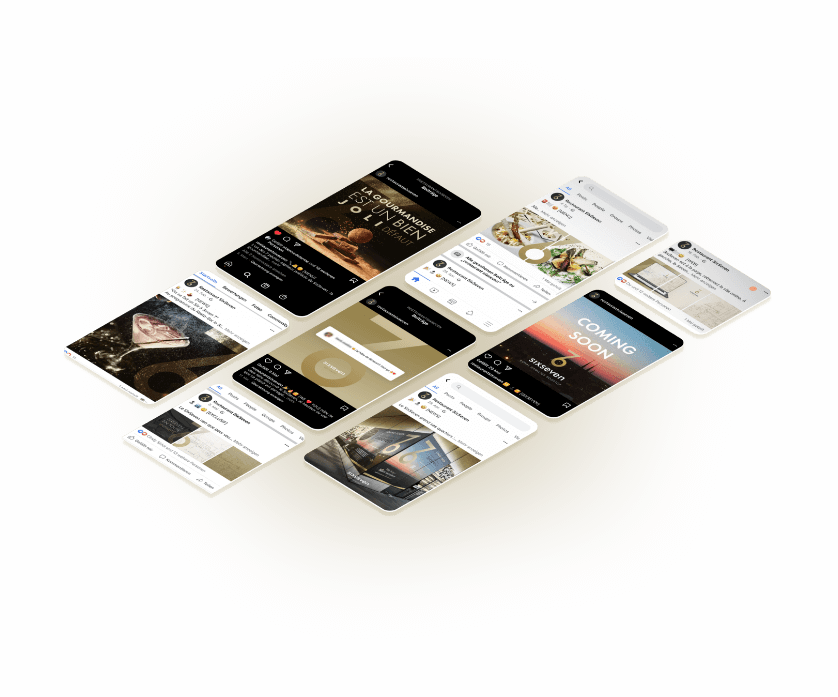 Social Media
Social media, suggested by ID+P and chosen by the responsible of SixSeven, i.e. Instagram, Facebook, Linkedin, are called upon to create a digital community around the topics directly affecting the life of SixSeven. By following the events that are going to take place, the presentation of services, teams and the general news related to the premises, users are already able to communicate. Profiles on social media are designed to be an interactive platform on which SixSeven managers can analyse customer feedback to adapt their proposals, menus and planned events on an ongoing basis.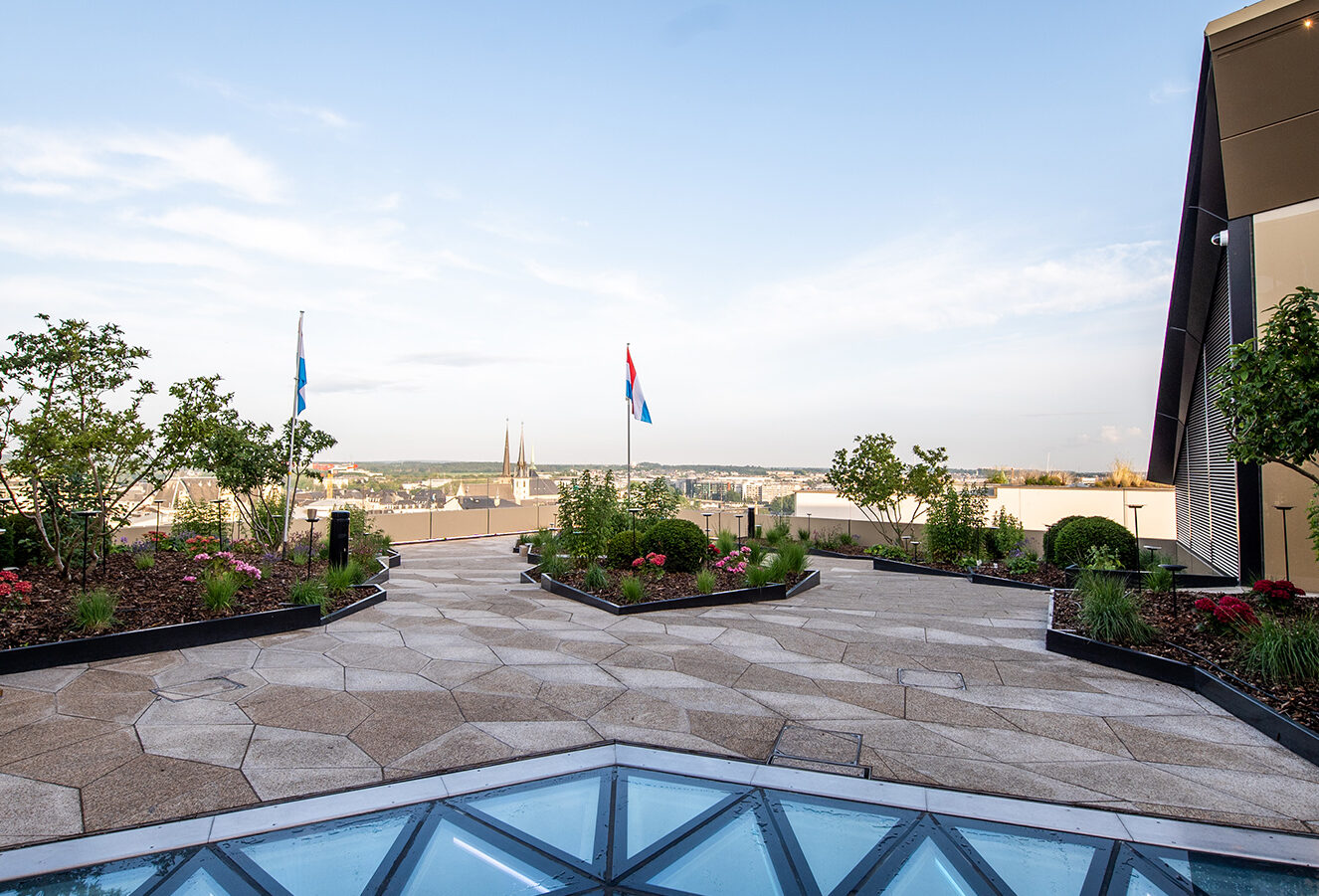 An exceptional location
The Royal Hamilius, on whose roof the SixSeven is situated, is an architectural piece of work designed by famous British architect Norman Foster, in collaboration with the Luxembourgish office Tetra Kayser. It is home to a large department store and other major Luxembourgish and international brands. The Royal Hamilius and its large central square act as a gateway to the centre of Luxembourg.