Hôtel "Le Royal" Luxembourg
To enter a hotel like the Royal is to enter a five-star dimension. This new visual proposed by ID+P complements the "Welcome to the 5*" dimension campaign launched in April 2019.
After the forced break, due to the lockdown, the hotel wants to "win back" its business clientele but also promote its new service "Le Royal at your office" for those who prefer to stay and have lunch or dinner at the office. The hotel thus proposes to export its "5-star" cuisine and services directly to your business.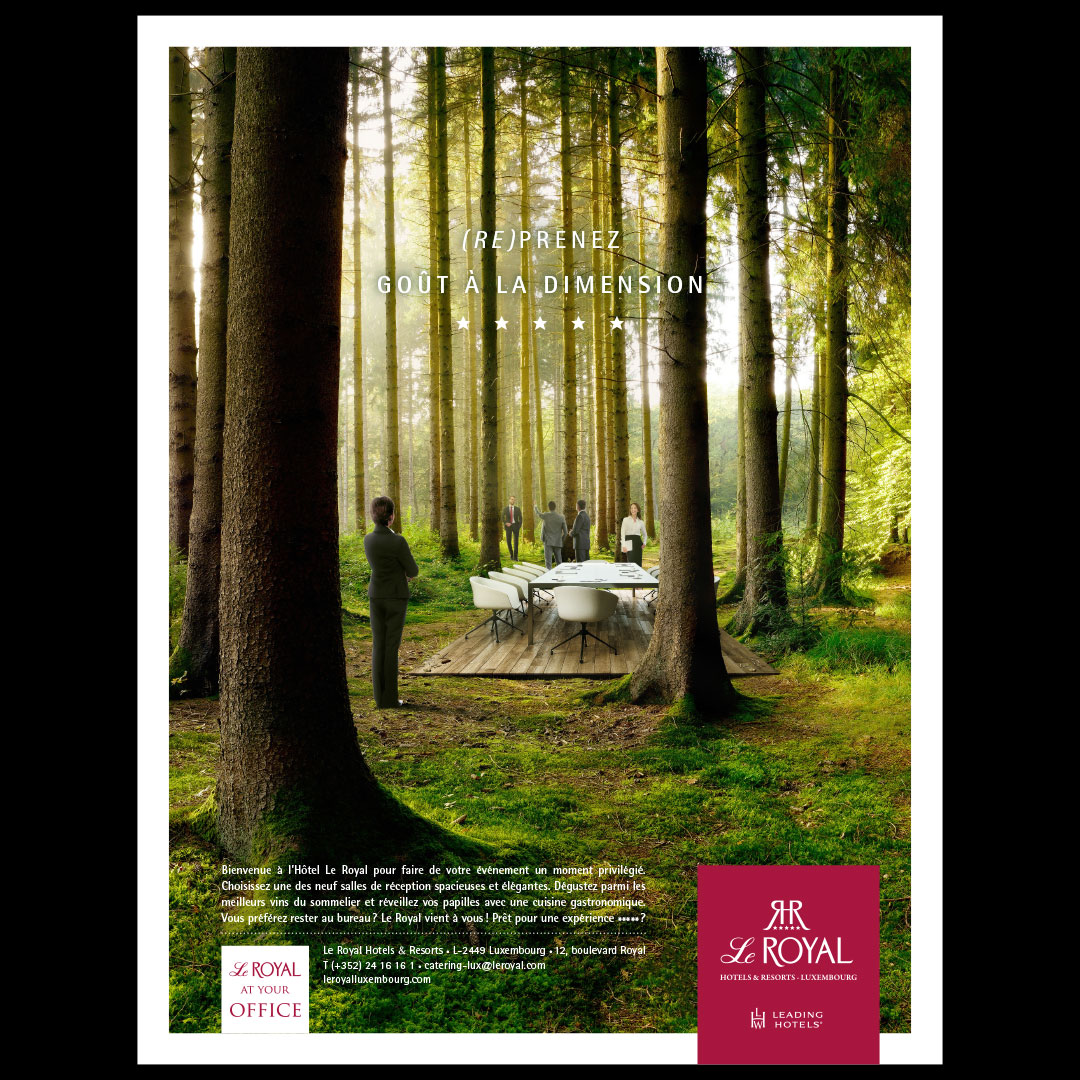 (RE)TAKE A TASTE OF THE ***** DIMENSION.
With this new visual, ID+P takes the initiative with its client and proposes a business model. The idea seduces and this is the first step of this plan, other facets will follow…
Welcome to the Hotel Le Royal to make your event a privileged moment. Choose one of the nine spacious and elegant reception rooms. Taste some of the sommelier's finest wines and awaken your taste buds with gourmet cuisine. You prefer to stay at the office? Le Royal comes to you! Ready for a ***** experience?