3+2 = Master
For the SNE/CGFP union, there is no alternative to a master's degree as a prerequisite for working as a teacher in Enseignement fondamental or in the preparatory course for Enseignement secondaire général.
The Syndicat National des Enseignants therefore advocates a "3+2" training programme. Students would first have to obtain a 3-year bachelor's degree, followed by a 2-year master's degree. So, a 3+2 = master's degree for all future teachers in Luxembourg.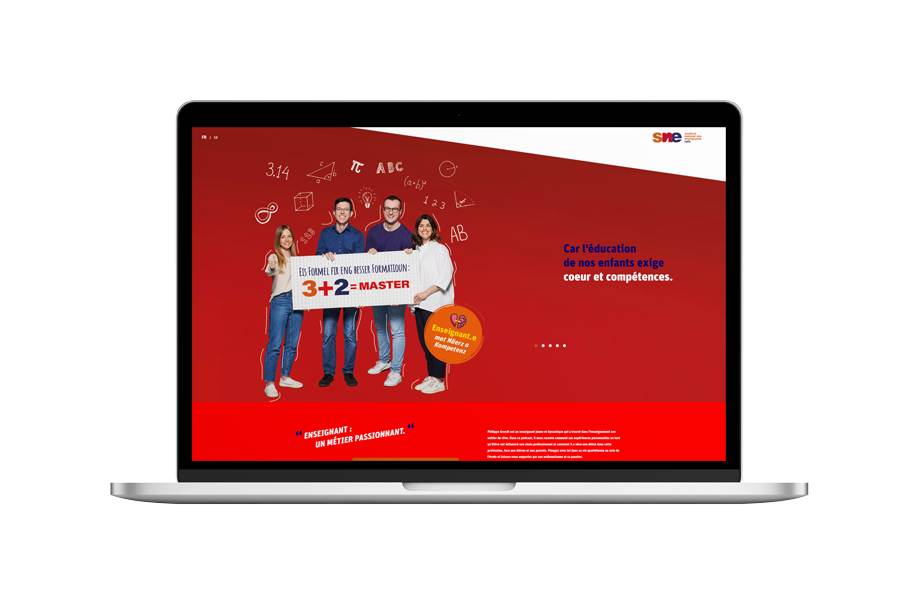 Landing page

As part of this public campaign, ID+P designed a landing page for the SNE/CGFP at www.3plus2.lu to inform all potential candidates for the teaching profession and produced videos with teachers explaining the job and its challenges.
We made videos with students and experienced teachers to find out why they chose this profession and why it's important to commit your heart and skills to teaching our children. These interviews show teachers who have chosen this profession because they believe in it. Day after day, their commitment is important and essential, because teaching should be a vocation. It requires a wide range of skills that can only be acquired through appropriate, high-quality training.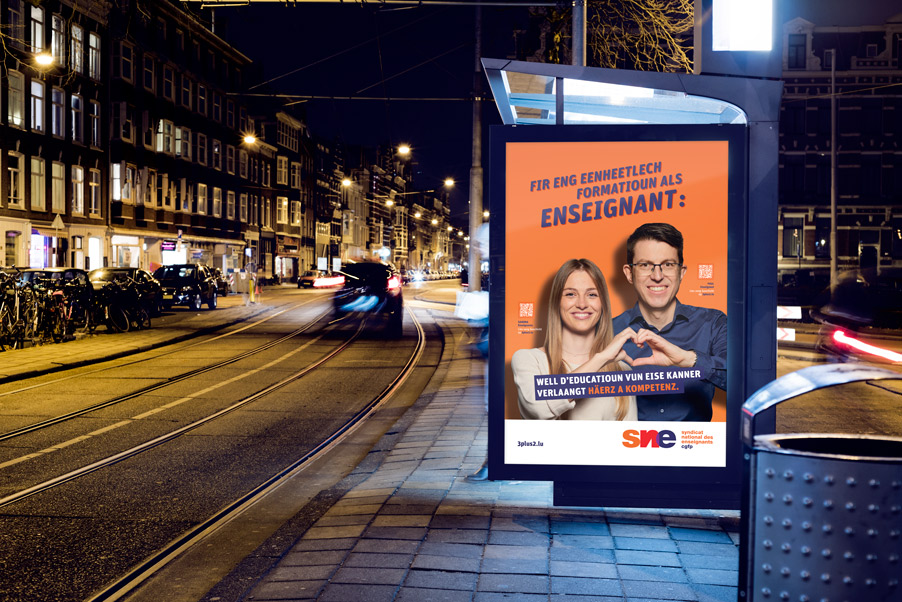 A two-phase campaign

The aim of the first phase of the campaign, launched in June 2023, was to introduce the idea of a solid and unique training programme for the teaching profession in Luxembourg. Thanks to videos produced with the help of committed teachers, we were able to present professionals in a concrete and sympathetic way, who underlined through their testimonies the importance of a good training to face the challenges of this career.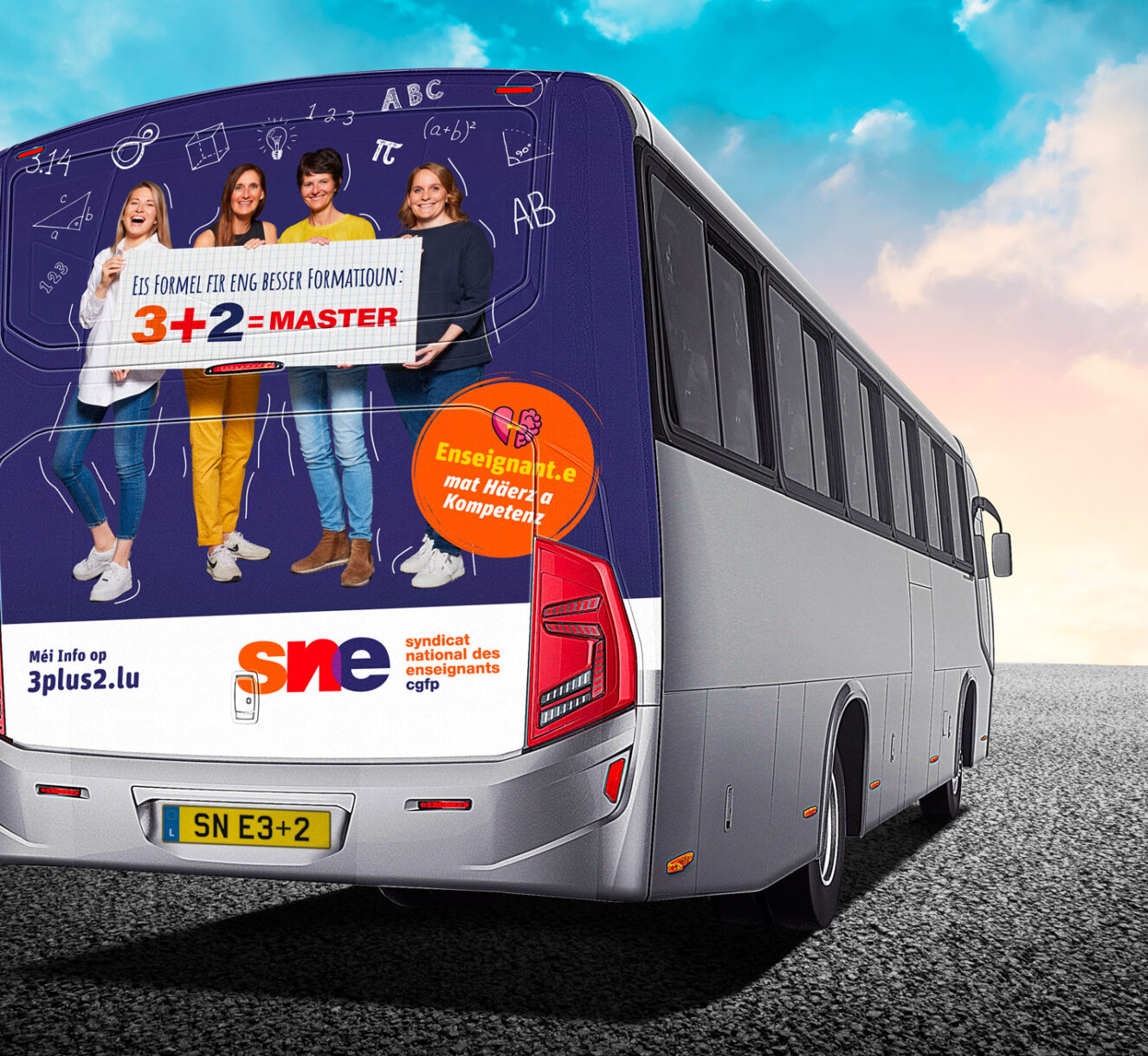 3 + 2 = Master
In a second phase, we took advantage of the goodwill generated in the first phase to explain more about the training proposed by the SNE/CGFP, 3+2=Master.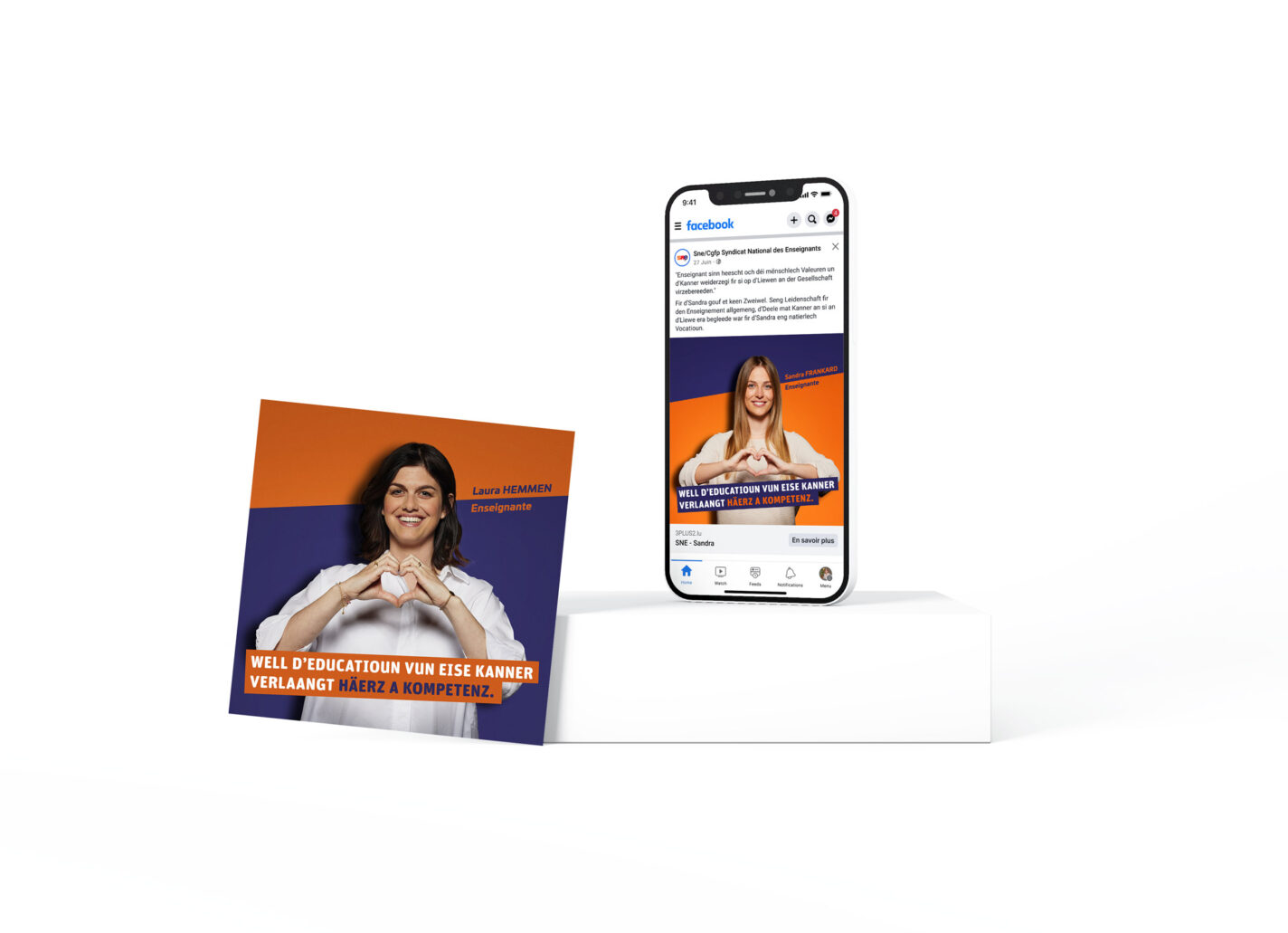 A resolutely digital campaign
The campaign was primarily a digital one, with both phases running on digital media such as Facebook, Instagram, and YouTube, on the RTL and Eldoradio websites, and of course on posters, bus shelters and bus networks.
This campaign has been enhanced by the broadcasting of 3 podcasts, produced with professionals in the trade, testifying to their day-to-day commitment and the beautiful sides of their job. You can listen to these podcasts in Luxembourgish on the 3plus2.lu landing page.