Communication in the digital era
Digital is everywhere: public transport, waiting rooms, in the office, and at home. No one can escape omnipresent screens. Also, to reach new young audiences, you have to bring your brand into the digital era. Our digital experts will help you make the transition with made-to-measure web solutions which bring together design and performance.
You might need a corporate site or complex professional tools. Alternatively, you may opt for an e-commerce site or mobile apps. Whatever you need, we have the knowledge to deploy the new technologies needed to realise your digital ambitions.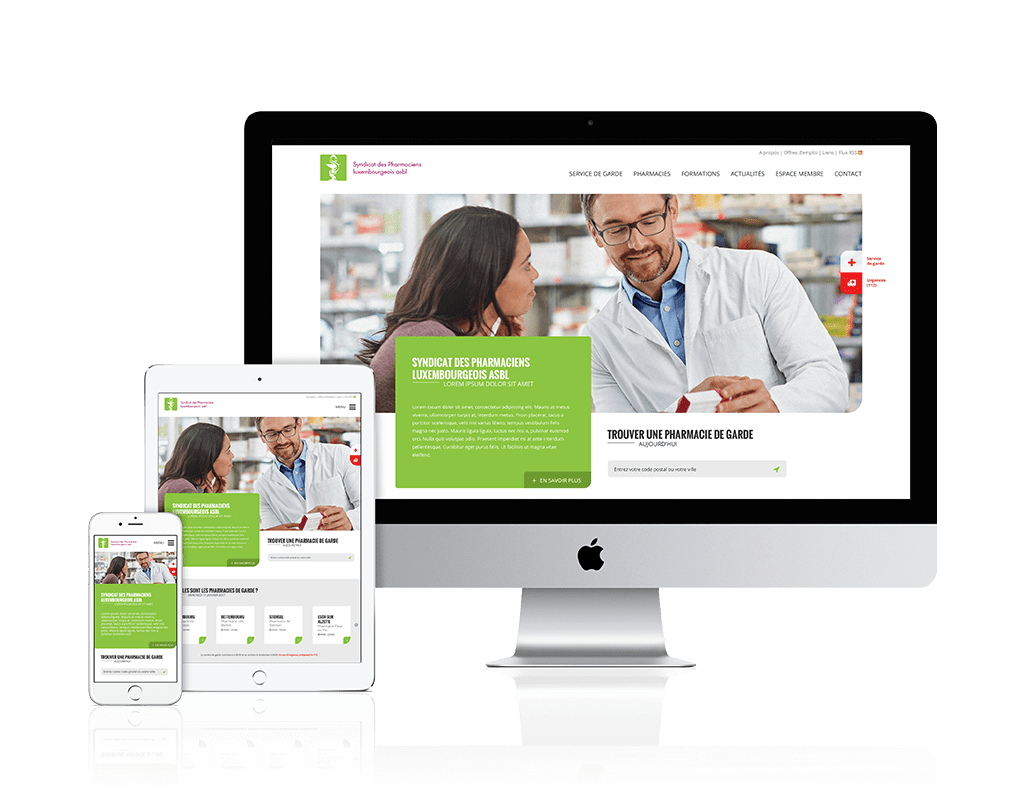 Responsive web design
Your old website might not generate much traffic nor be "responsive". Our web designers will rejuvenate your site with style to boost user experience. We will create streamlined, elegant, easy to use interfaces that work equally well on PCs, tablets and smartphones. Our "mobile first" approach puts the smartphone at the centre of the design, with a simplified architecture facilitating quick access to your content.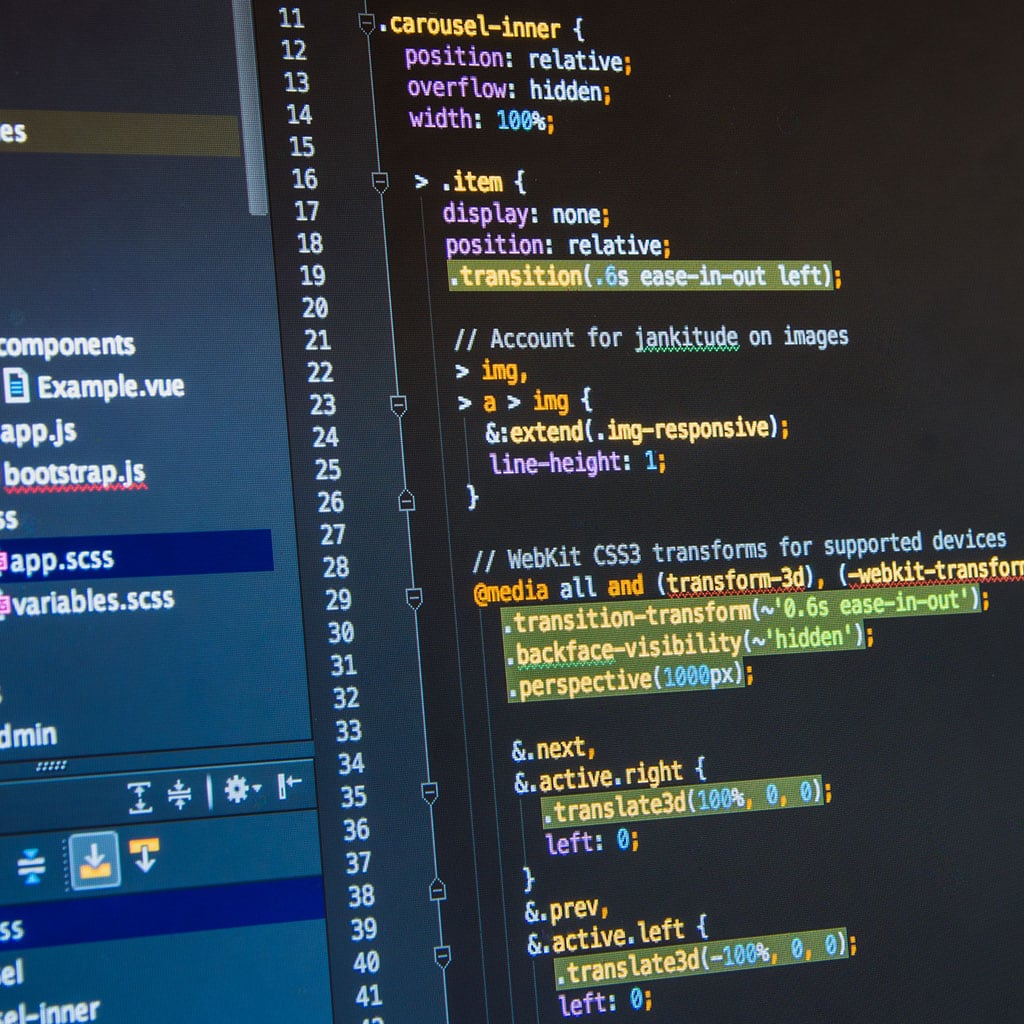 Web development
We use HTML5/CSS3 standards with Javascript frameworks (Angular, Amber, Meteor…) and PHP (Symfony, Slim, Laravel…). These well proven tools will deliver a dynamic, scalable, functional, secure web site that suits your needs perfectly.
Our made-to-measure sites are based on the most widely used OpenSource CMS (WordPress, Drupal, Joomla!, Prestashop,…). Easy to personalise for both front and back office, WordPress is our developers' preferred system. Its ease of use is also widely favoured by users. After we have trained your teams, and after a little practical experience, managing your site will become routine.
Content is king
This statement has never been more relevant, but maybe you don't have the time or inspiration to create your own content. We will work with you to choose the key words that will generate web traffic, and compose quality texts which will be indexed naturally by search engines.
Our solutions are tailored for SEO.
Your website will be invisible to your target market if it is not efficiently indexed on the main search engines.
Natural indexing (SEO) is a complex discipline with its own set of editorial and technical rules. The sites' architecture, semantic code, speed of page loading, the choice of keywords, and the writing of good quality text are all parameters which need taking into account when seeking to have a top-ranked research result.
Our SEO specialists will help you to choose the most productive keywords in your sector. This will have a long-lasting positive impact on your organic visibility.
If organic results can sometimes take a while to materialise, search engine advertising (SEA) gives you almost immediate visibility.
Combining these two indexing strategies is the ideal formula having double the opportunity to be ranked highly on the first results page, and thus boosting your visibility. A brand with sponsored content next to organically generated links inspires trust.
Social Media Optimisation (SMO)

You understand the importance of social networking but aren't sure how to reach your community effectively.
We provide continual and one-off Community Management to bring life to your social networks: from content creation to managing advertising campaigns.