DO YOUR THING
ING chose ID+P to adapt its new group strategy to its Luxembourg brand personality, present its new branding and unveil its "Do your thing" signature. The group's guidelines focused mainly on image communication.
Our challenge? To adapt this vision to ING's financial products in Luxembourg, while keeping its unique, playful and offbeat personality. ING is aimed at people of all ages who feel free to live without restrictions, to explore without limits to become the person they would like to be. ING remains discreet to be present only when it is needed, allowing everyone to focus on what matters to them, to move towards greater independence and freedom.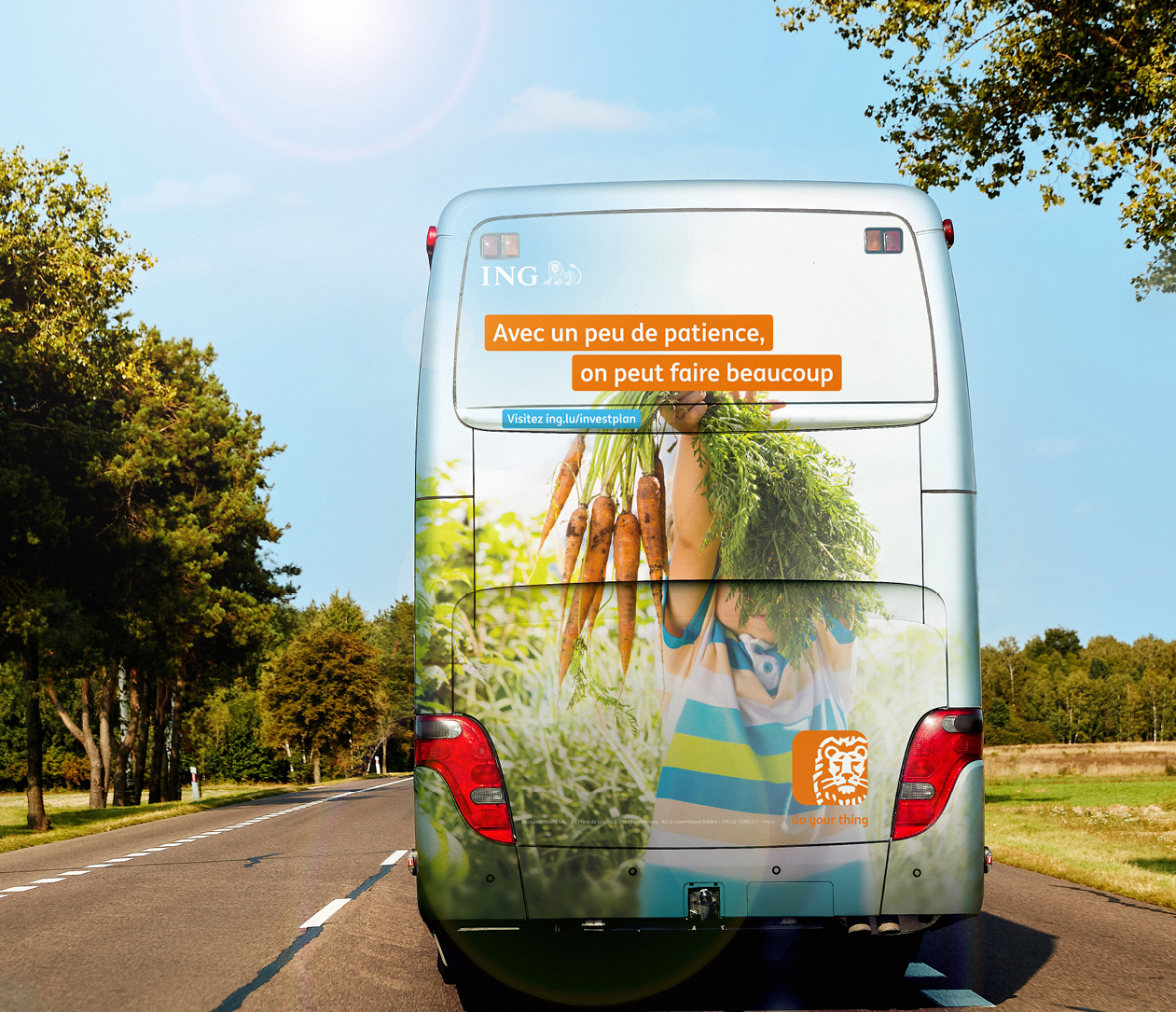 360° Campaign
The tone that ID+P has used is intended to make young and old smile. The images are taken in a snapshot. The poses are surprising and imperfectly reflective of reality (as on Instagram). The "Do your thing" signature is topped with a digital logo. The hangers are all highlighted with ING's favourite colour. The product remains discreetly placed, for example in the URL Visit ing.lu/immo for the property loan. Once again, ID+P and ING collaborated successfully to launch this 360° campaign. Ready to "do your thing"? ?