Eis Finanzplaz,
dat si mir all
LFF – Luxembourg for Finance, has decided to launch a campaign highlighting Luxembourg's financial centre, which is little known to the general public, thus presenting its professions, institutions and its vital role in the country's economy. The promotion agency entrusted ID+P with the implementation of a communication campaign, starting with the creation of a logo, followed by the creation of a website and the development of a media plan informing on the different aspects of the financial centre "Eis Finanzplaz".
In order to bring the subject closer to the public, a series of videos was produced to illustrate the human side of the financial sector by giving children a voice, with the result that dialogues in Luxembourgish between real employees of the financial centre and their children.
First vidéo
The first video made, an "emotional" video, contains a brief, dynamic portrait of the Luxembourg financial centre showing, in addition to the buildings, the men and women who at work there every day to develop its activities and thus strengthen Luxembourg's economy.
New website
The "eisfinanzplaz.lu" website, in the form of a landing page, presents the various professions of the financial centre in a "general public" tone so that everyone can understand the various aspects of the financial centre. This is an unprecedented exercise, since it is the first time that a complete website on the Luxembourg financial centre has been written in Luxembourgish (other languages will follow).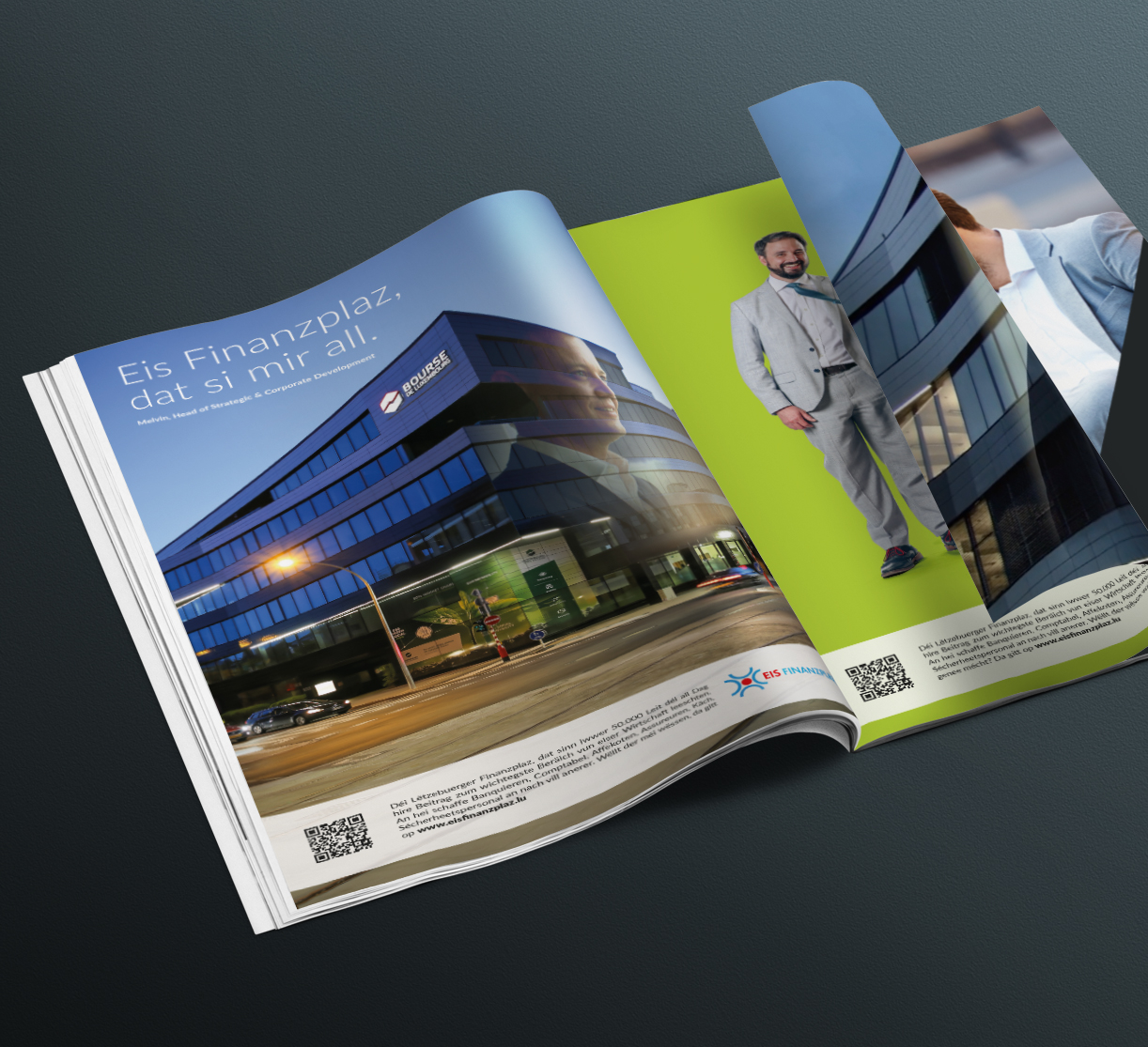 Ads
Ads were also published using the concept of the "emotion" video, presenting the buildings with a projection of one of the employees' faces. This character can be found in one of the video-dialogues with the children.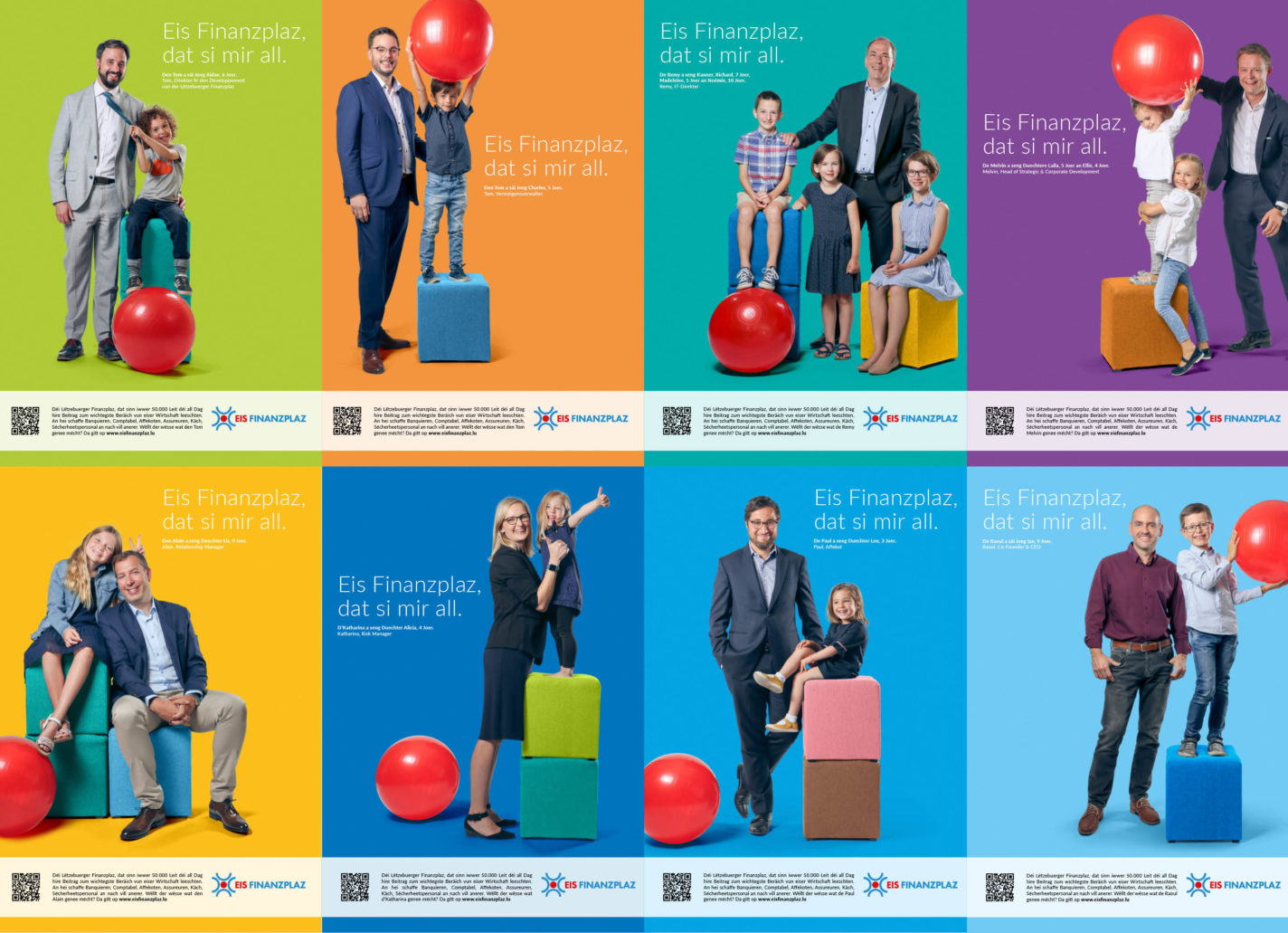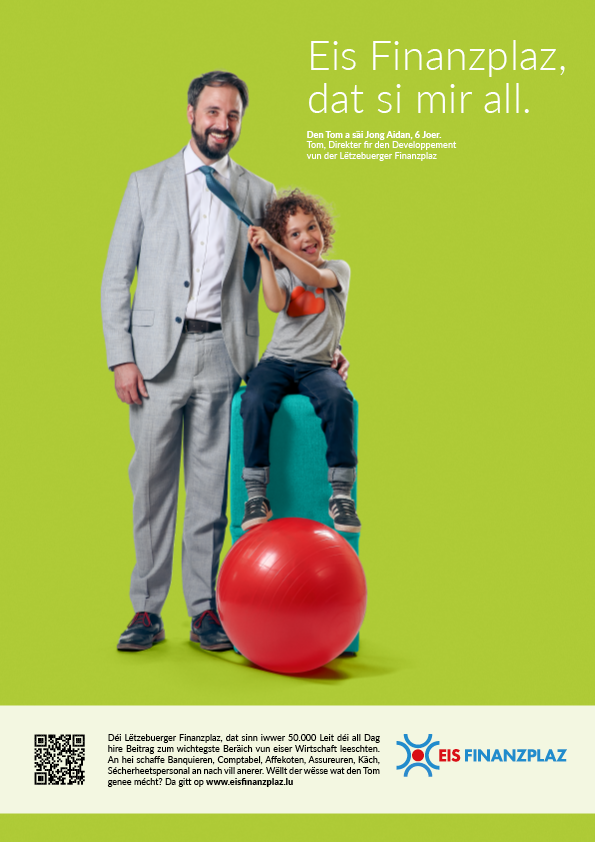 Below, you can discover the videos that have been made to illustrate the different jobs in the financial centre: bankers, lawyers, support services, etc. The message is communicated through the children's words in order to make it more accessible to as many people as possible. This gives a better understanding of what the Luxembourg financial centre represents, with an emphasis on the human aspect, in other words, a financial centre in which the human factor plays a key role.