Exporting for better development, thanks to the ODL.
ODL – Office du Ducroire Luxembourg, has commissioned ID+P to develop a campaign to increase its notoriety.
How to encourage small and medium-sized Luxembourg companies to export their business abroad?
For those who don't know, ODL offers help, advice, and insurance to all entrepreneurs.
That's why the campaign's target group was all those who have an entrepreneurial spirit and a running business.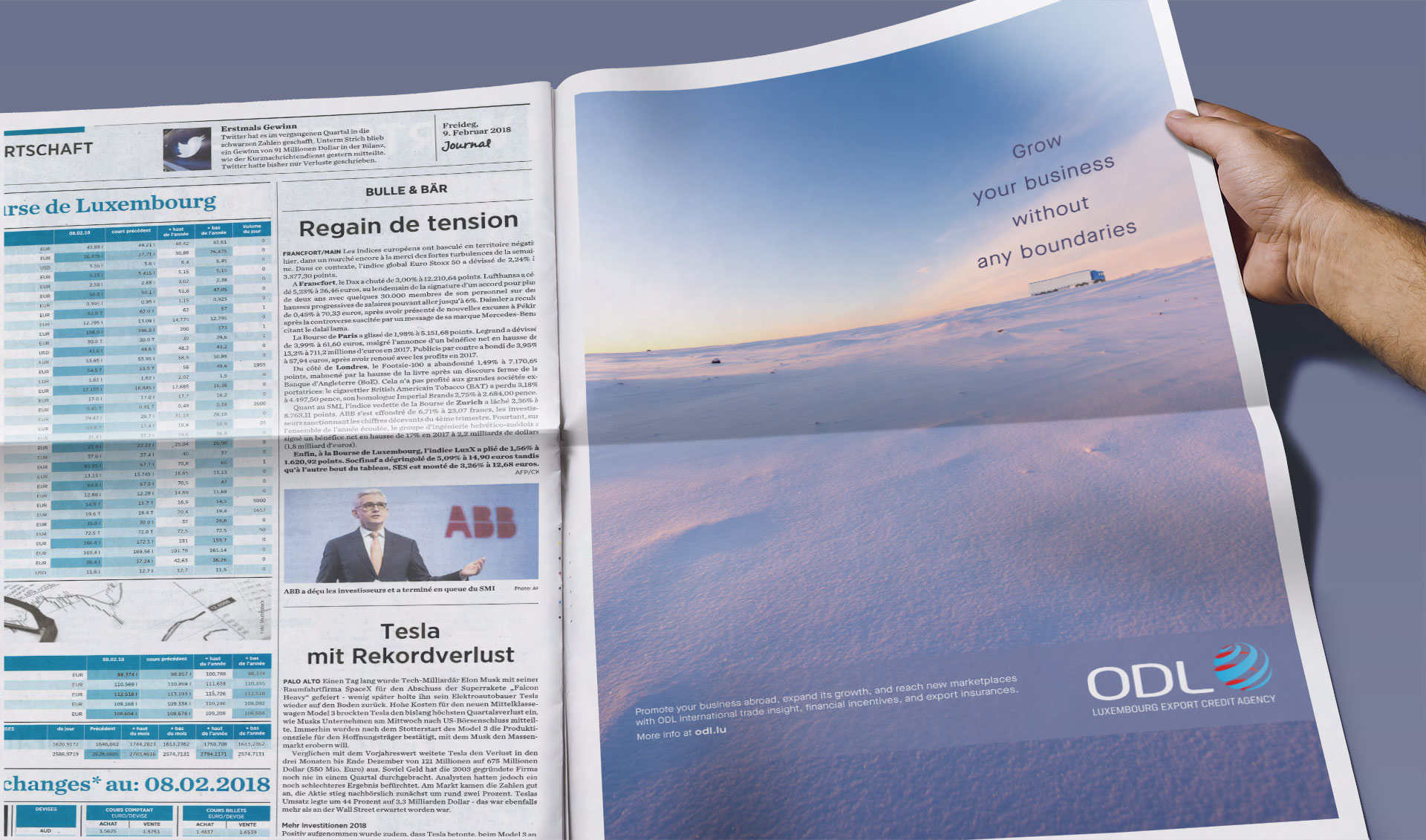 The strategy has been to speak directly to entrepreneurs with a message that resonates with their wants and needs. Why did we do this?
Quite simply because our objective was to communicate to them the enthusiasm, courage, and energy to take the plunge. The concept opens wide horizons to share the feeling that all possibilities are open. The message emphasises the guidance and support offered by ODL.
The visuals have an elegant aesthetic with "call to action" hooks to inspire entrepreneurs to act. The campaign was tailor-made for ODL to remind people of the inspiring dynamism of their services.
ODL's goal is to promote the know-how and products of Luxembourg companies abroad to open new markets and expand and diversify the country's economic aura. The concept reinforces the idea that setting out armed with the know-how and assurances provided by ODL is to put all the chances on "your" side.