Website
TRACOL Immobilier is a property developer. It is one of the leading players on the Luxembourg market and advises its clients on several levels, which sets it apart from the competition.
Indeed, TRACOL Immobilier acts as a project manager and property developer, taking on all the responsibilities linked to the works, which requires a complex organisation in which the most varied service providers are involved.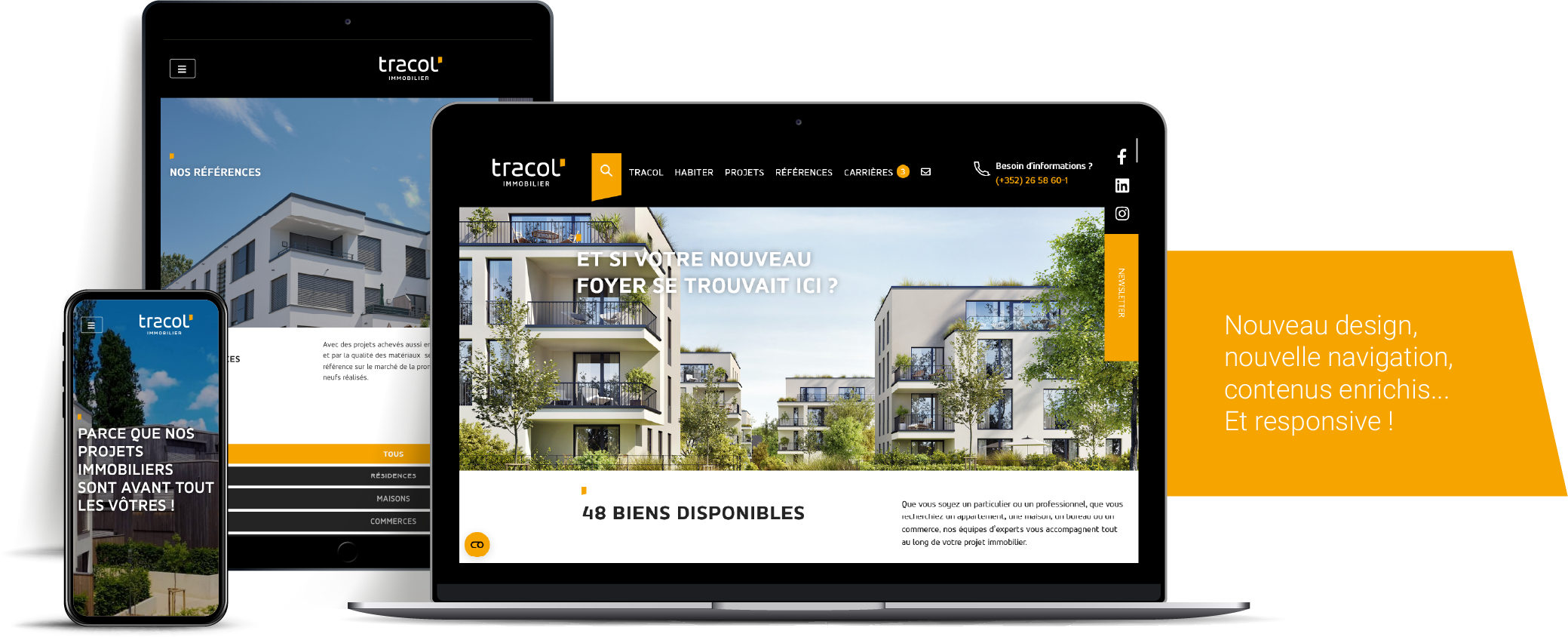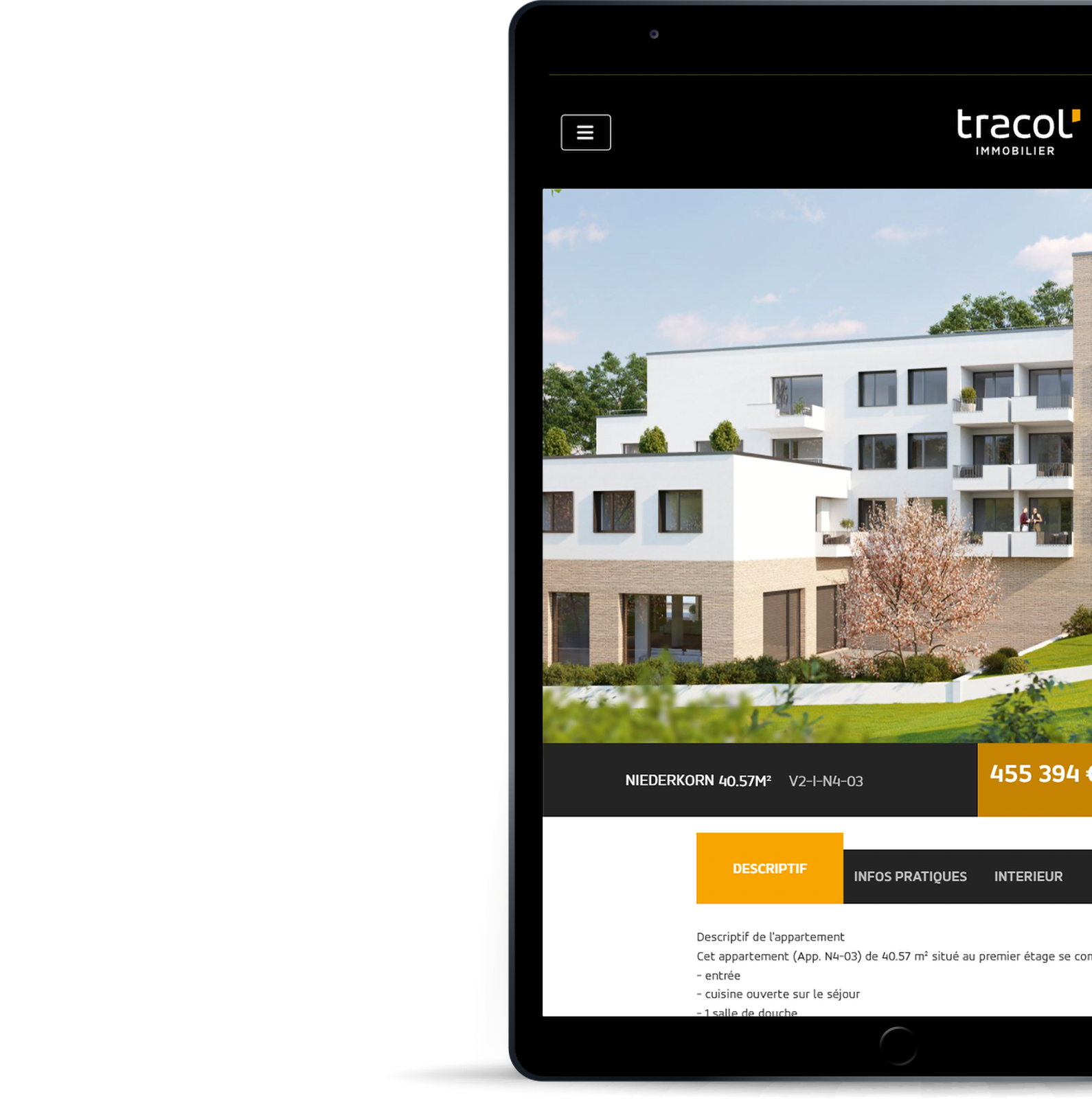 New design, new navigation, and enriched content...
ID+P was commissioned by the managers of TRACOL Immobilier to put a new website online, new design, new navigation, and enriched content. The new website is now more modern and user-friendly, making life easier for clients and prospects looking for housing in Luxembourg.
The first intention of the agency's work was to create the new site based on the graphic charter and the logo, designed following an internal workshop. ID+P then thought about "Responsive design". Indeed, it was noted that more and more people looking for a property or wishing to sell a property, consult real estate websites directly on their smartphone or tablet. It was therefore obvious that the new site should be accessible on all media.
The new interface highlights TRACOL's various projects; existing homes, projects under construction, job offers, etc.