Office National de l'Enfance
The Office National de l'Enfance approached the ID+P agency via its supervisory administration, the Ministry of National Education, within the framework of an agency competition, for the redesign of its visual identity and the creation of a new logo. It is true that this institution, which is very useful in the social life of the country, must respond to the new challenges facing Luxembourg's children and young people.
As a first step, the agency proposed a workshop with the managers of the office to determine with them the vision, the mission, and the values of the ONE. This was done as a preparatory work for the creation of a modernised corporate identity closer to the core mission of ONE, namely the protection and well-being of children and young people. The three key words were protection, support, and cohesion.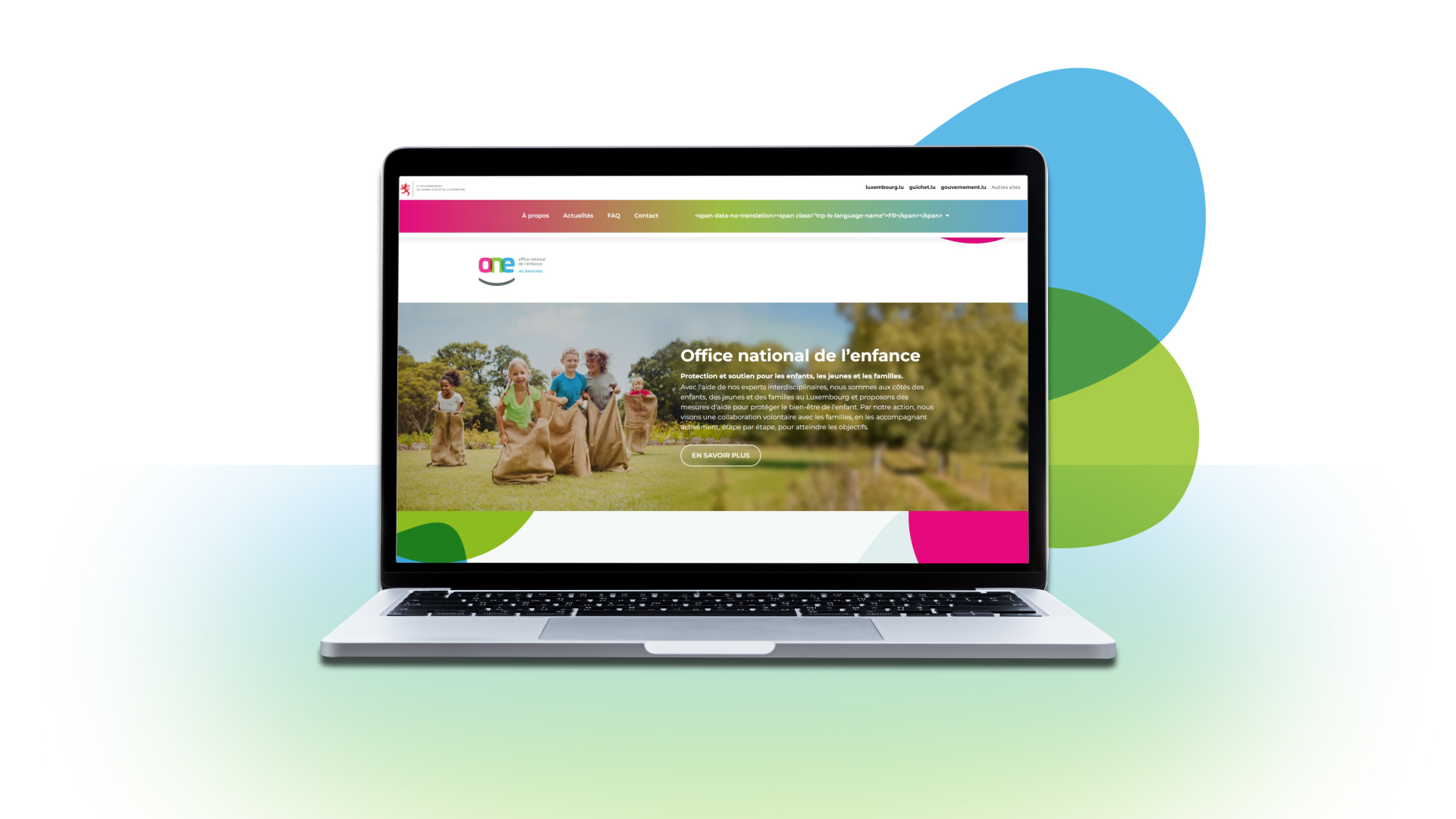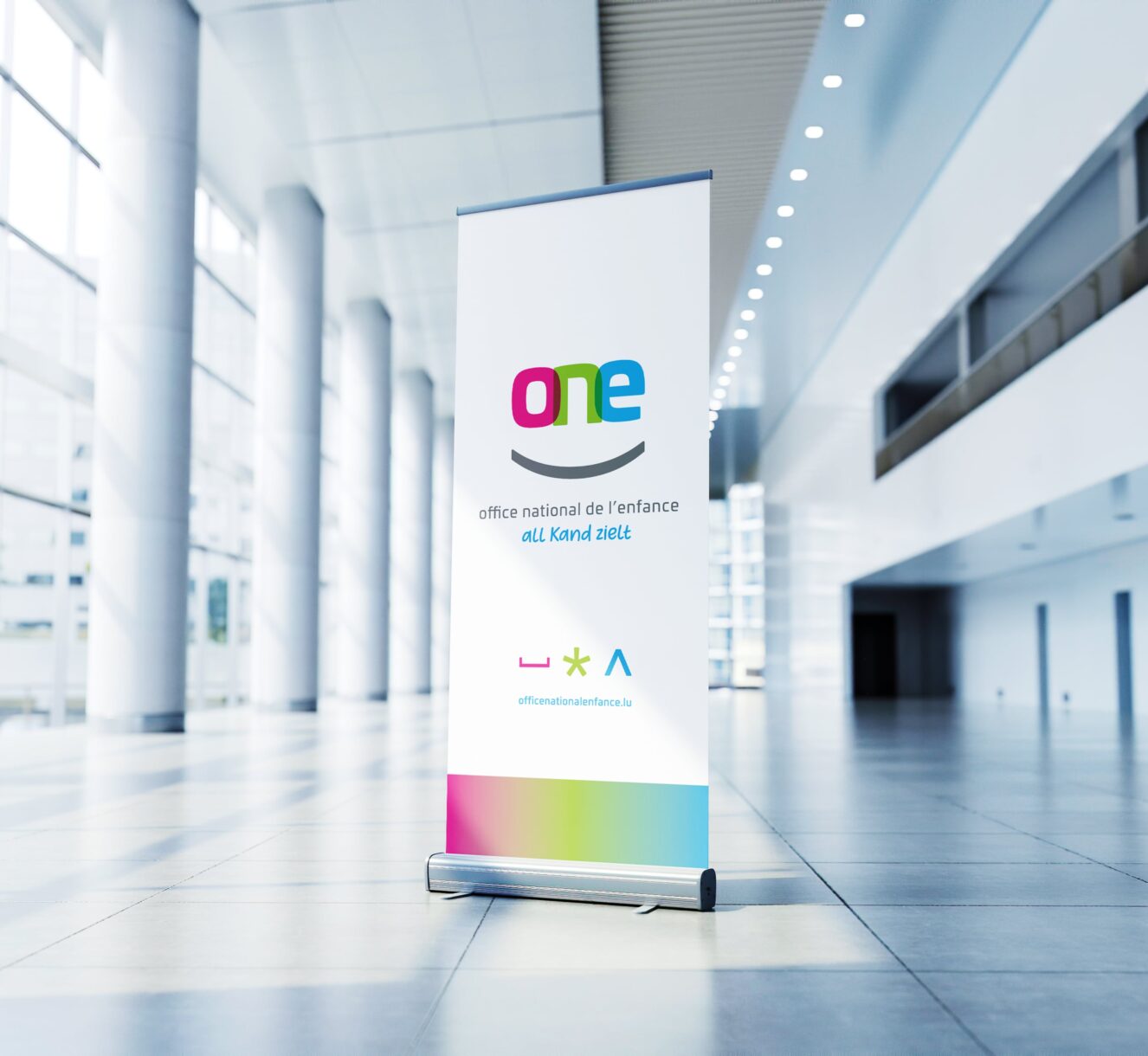 The new logo set to music....
The agency chose to work with bright colours and modern shapes to address the target group, which also includes parents, in an easier and more contemporary way.
The logo, integrated into the new identity, was presented at an event for the entire ONE team and its affiliates. For a new identity to be effective, it must be carried by most of the people who work there. For this event, the new logo and its variations were presented on several media, roll-ups, and goodies (mugs, pens) as well as a presentation brochure. A landing page for the redesign of the website was also produced.
The new identity has been successfully received by our client, pending the complete redesign of their website. This work is in preparation for the start of the 2022-2023 school year.