TANGO WiFi 6
We are back with Flash the Dino, the emblematic character of Tango's Fibre. He takes us from the cellar to the roof at top speed with WiFi 6 technology, now available with Tango Fibre subscriptions.
Increased speed, better coverage in the house, simultaneous connections increased tenfold and stabilised, management of multiple devices connected at the same time… Nothing can stop it.
The innovation of WiFi 6 everywhere in your home
Tango is positioning itself for the democratisation of speed at the best price with the launch of WiFi 6. Digitalization needs are changing. Tango is evolving with it and reinforcing its status as a pioneer in technology to make our lives easier.
For all of us who play games, do sports, share recipes, and watch different TV programmes, all online, the pandemic has greatly increased our digital needs. WiFi 6 provides the solution and independence for everyone to live harmoniously, whether in the family or the office. When the Internet goes, everything goes!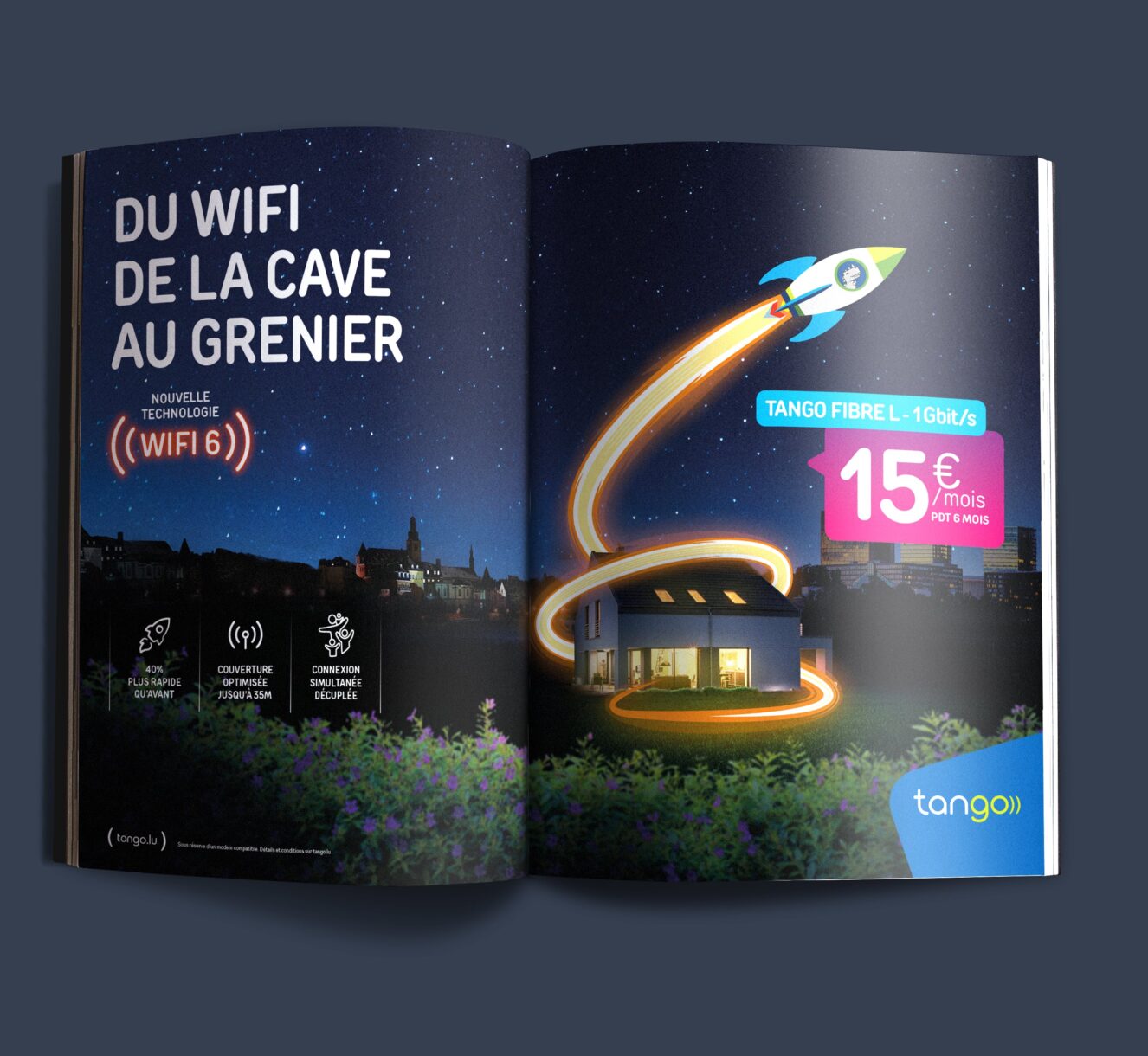 The dino, Flash emblem of the Tango Fibre
To get out of your prehistoric connection, Tango capitalizes on the emblematic character, Flash the Dino, who represents the Fibre. This time, he evolves in the real world to illustrate the many advantages brought by WiFi 6 (increased speed, better coverage in the home, simultaneous connections that are tenfold and stabilized, management of multiple devices connected at the same time) and to highlight the reality of everyday needs. With Tango Fibre and WiFi 6, everything seems smoother and easier.