The SIDOR
The SIDOR, is an intermunicipal authority that plays an essential role in the overall management of waste. From raising awareness of the general public upstream to the treatment of remaining waste and its reuse. The new website is designed to help people discover the different missions and actions implemented by SIDOR.
To learn how to buy more efficiently, to consume more efficiently and finally to throw away more efficiently, SIDOR has drawn up a list of practical advice: at the supermarket, at home or at work, every step counts and everyone has a role to play!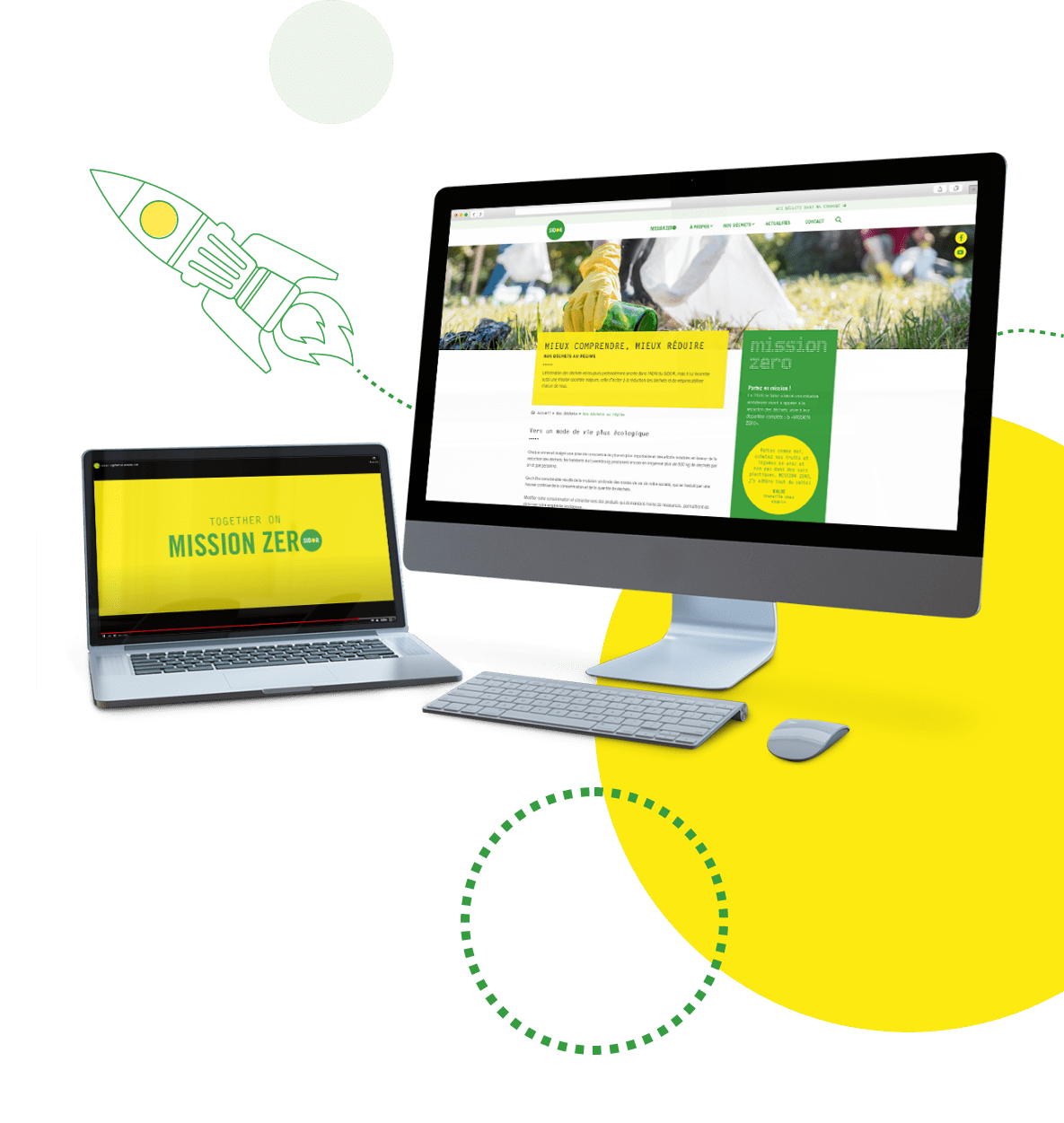 New Website
IDP has worked on the overall redesign of the site to give it a more didactic aspect by facilitating access to information. The design has been studied with the colours of SIDOR's identity, which thus establishes its notoriety.
A new ergonomics has been thought out with the inclusion of a site formerly an annex dedicated to "Mission Zero", to support the campaign launched in 2019: goal zero waste.
« Mission Zero II » Campaign
As in 2019, during the first edition of "Mission Zero", SIDOR has renewed the campaign around the theme "zero waste" but this time in the context of the Covid-19 pandemic. In fact, during the confinement period, habits have changed, and we took advantage of this period to do some cleaning or work, thus freeing up a lot of waste. The SIDOR wishes to make citizens aware of the "best practices" with a responsible recycling mode, it thus becomes an adviser and companion by putting forward eco-responsible ambassadors.
It was also necessary through this campaign to remind the general public of the need to recycle the many masks and gloves that are unfortunately too often thrown away in nature.
We all have the power to make a difference! Together we are stronger. Become a Mission Zero Hero by behaving the right way.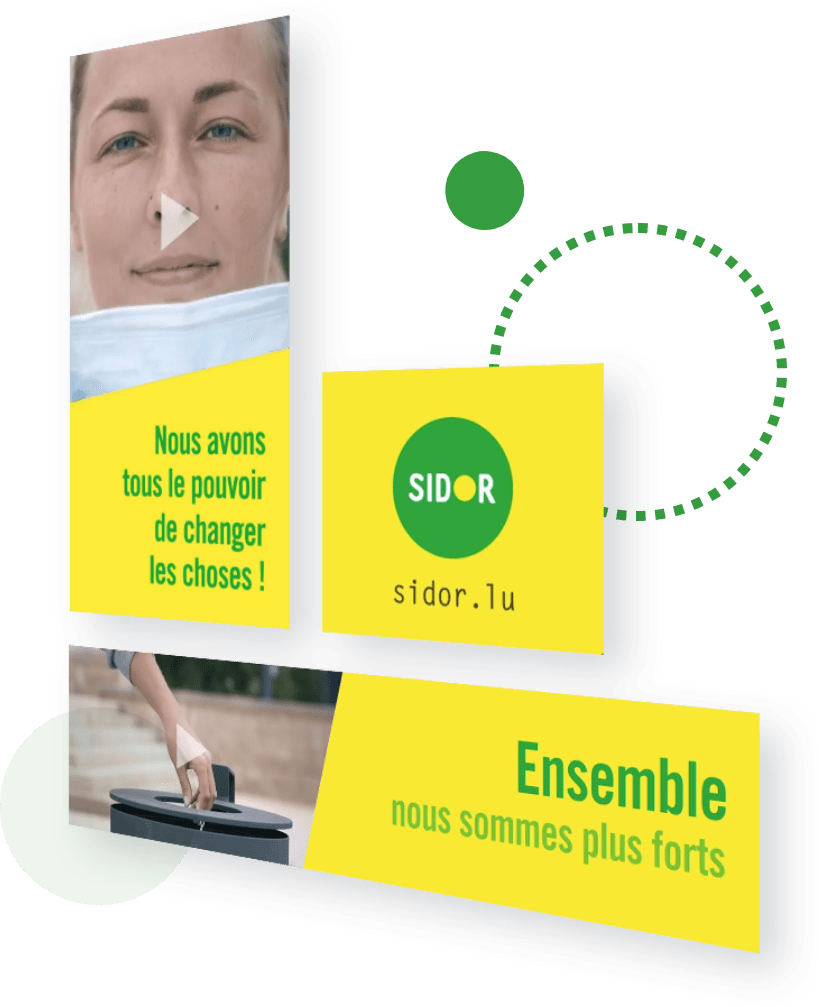 Banners
Internet and Facebook banners were the media channels of this campaign, the message being a call to everyone's responsibility in these times where the lockdown has been eased with the will to gather the general public under the same message, that of the reduction and intelligent recycling of our waste.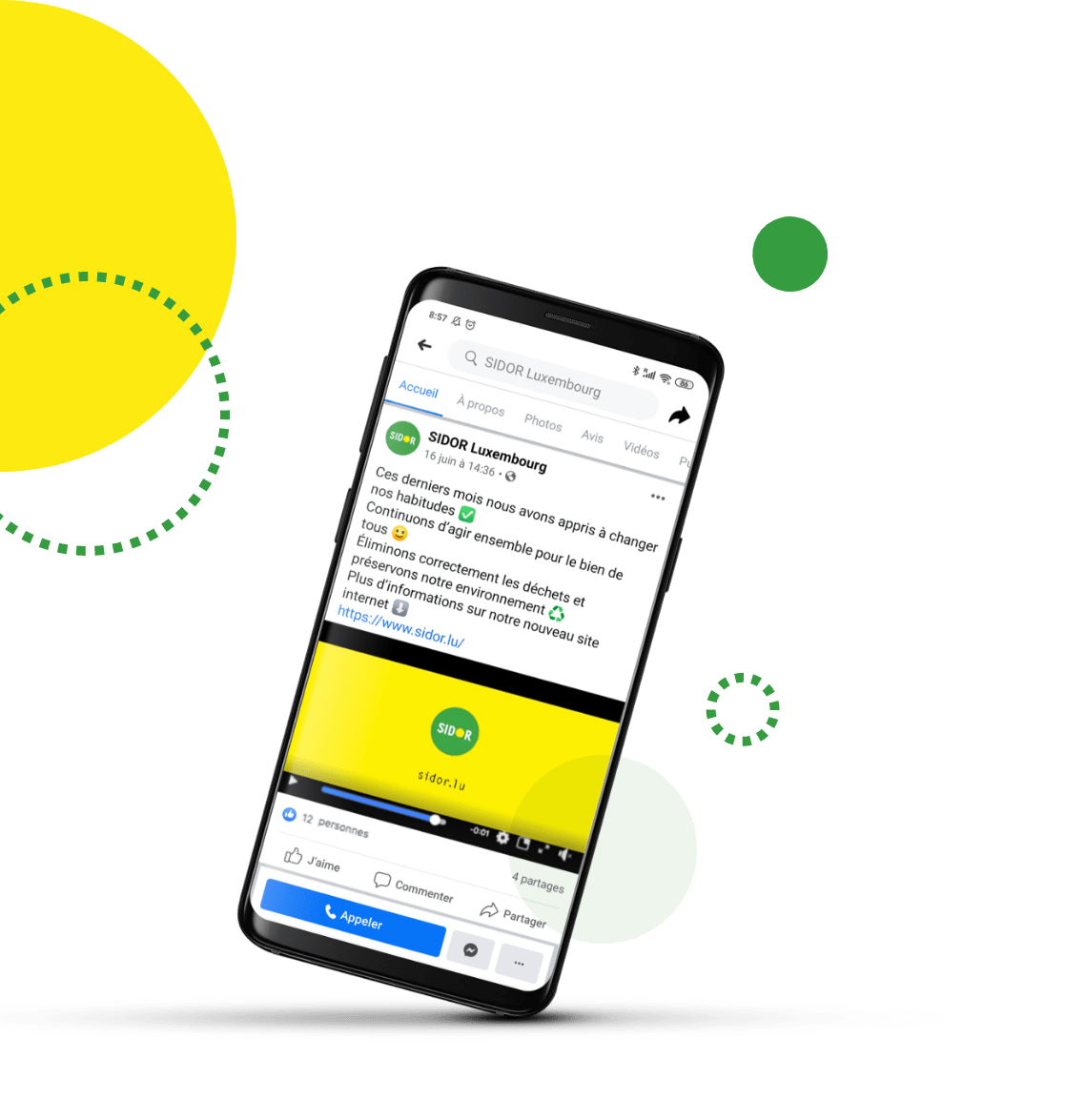 Campagne Facebook
"We all have the power to change matters. Together we are stronger! »
"In the last few months we've learned to change our habits ✅
Let us continue to act together for the benefit of all ?
Let's dispose of waste properly and preserve our environment♻️
More information on our new website ⬇️ "