360° communication agency
ID+P is a communication agency with three decades of expertise working in Luxembourg and the greater region. We are uniquely versatile thanks to our three specialisations: creative, digital and media. Bringing multidisciplinary skills together with different communication channels enables you to reach your audience more effectively.
We're keen observers of how markets and consumer tastes move. This enables us to create broad-based approaches to communication. We will take the time to conduct a deep audit of your brand before calibrating our suggestions.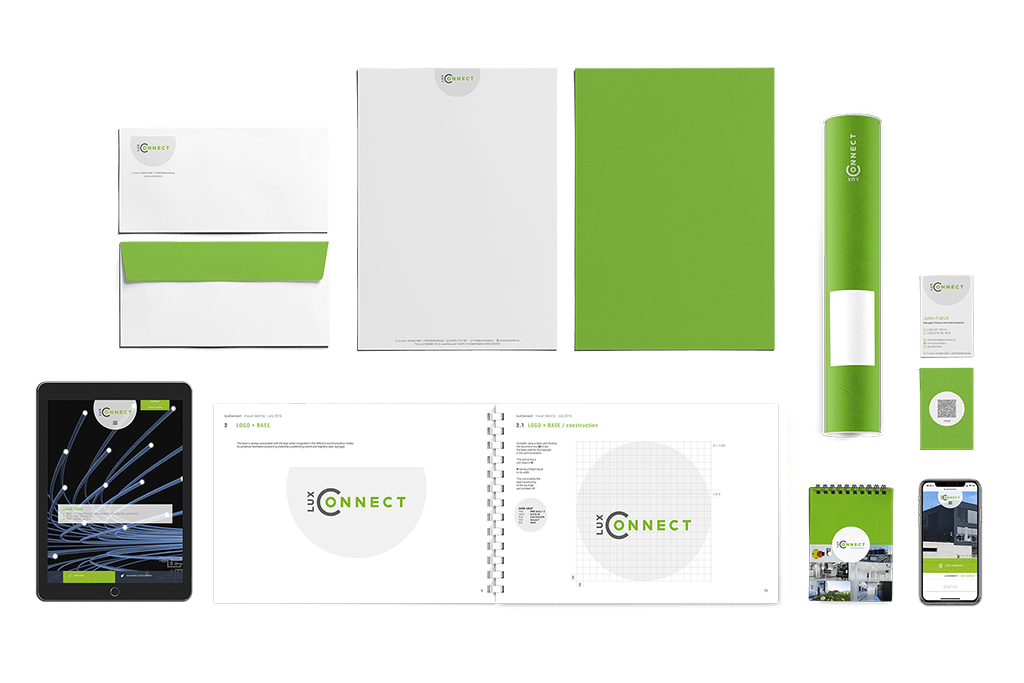 Controlling your image from every angle
It is essential to have a clear brand image strategy for every medium of communication, enabling you to become more influential and to consolidate your position. Whether it is in the creation of a logo, the layout of an annual report, and creating a made-to-measure website, your brand will be highlighted from every angle. That's what we mean by our 360° approach.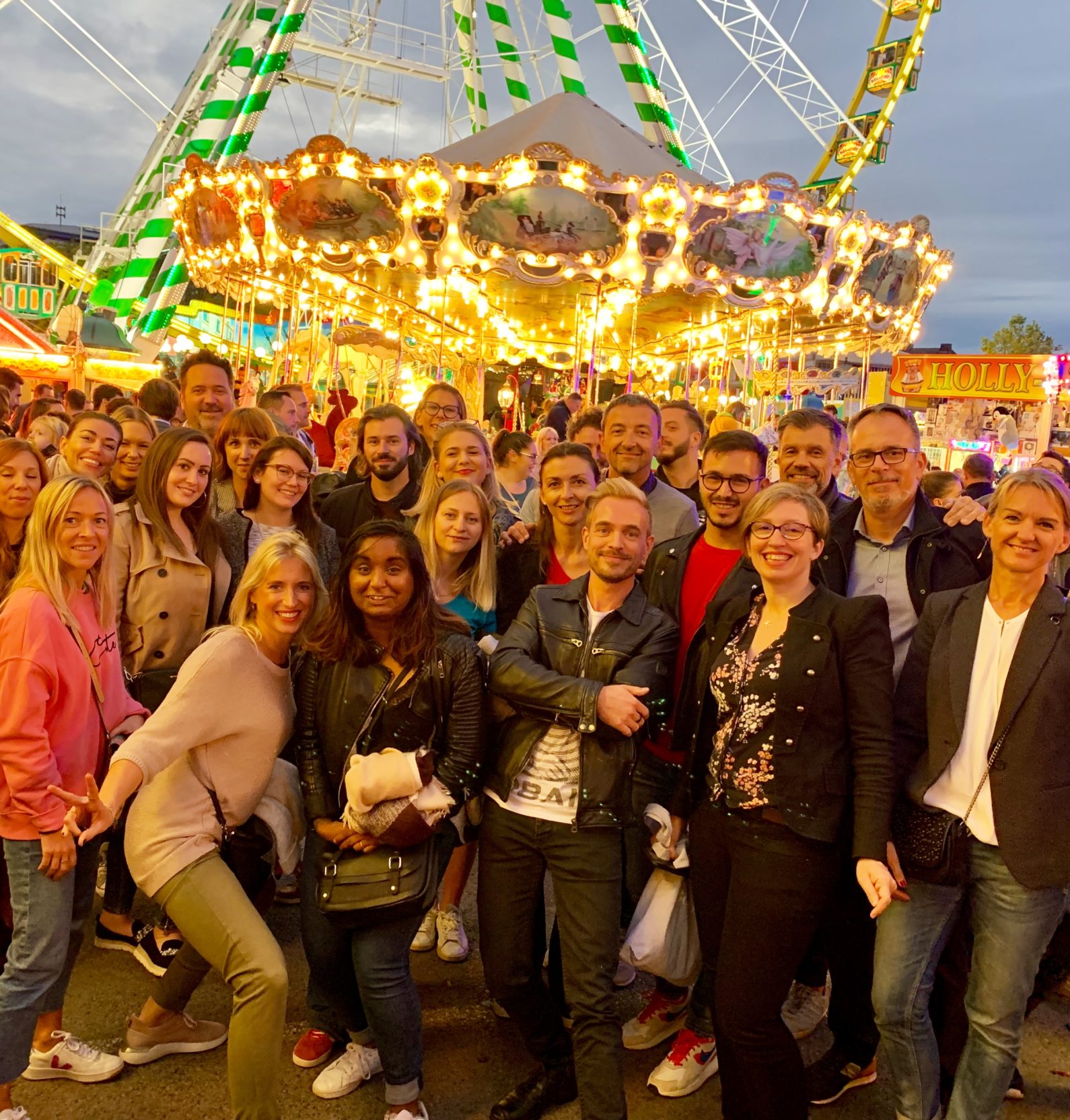 An enthusiastic team
Team spirit is the secret of our success. We're all driven by the desire to create interesting, provocative, and amusing advertising. This flows from our curiosity about the challenges faced by each of our clients, and we take pleasure in using creativity and experience to find solutions. Each of our 41 team members contributes talent, expertise and enthusiasm to help add value.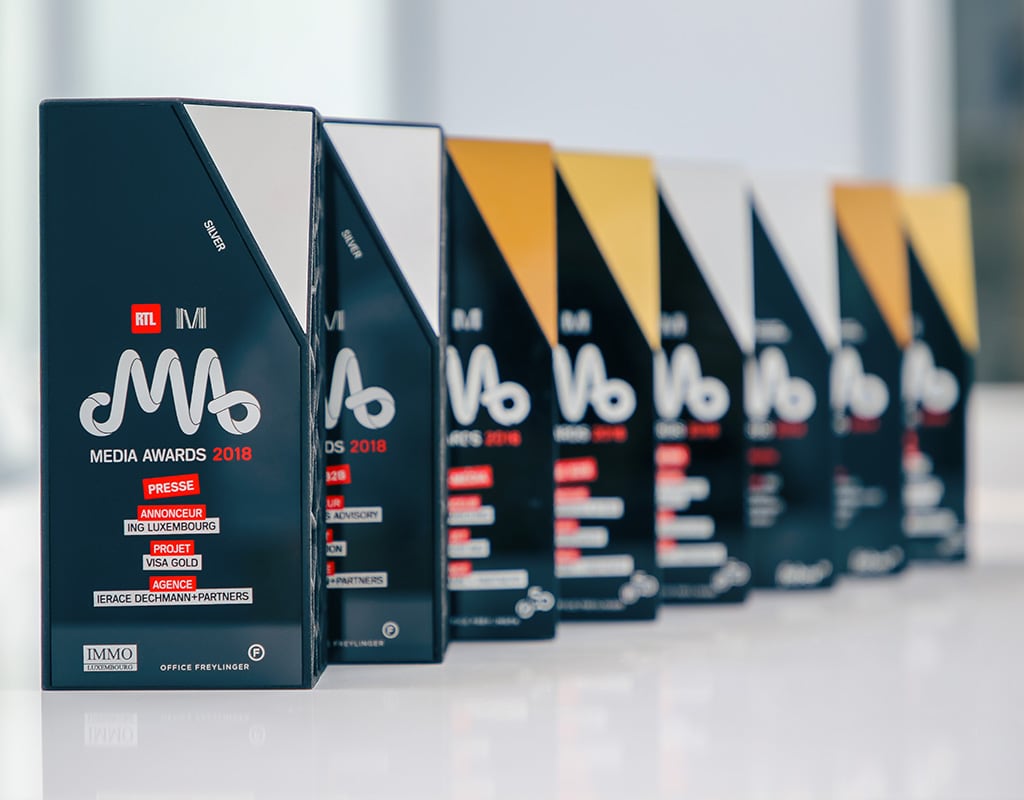 Thank you!
We're not in this business for awards, but it's gratifying to have our work recognised by fellow professionals. This is yet more motivation for us to work harder to help our clients reinvent themselves.
L'Atelier Steffen I Meilleur Design Packaging I German Design Award 2020
Arendt Business Advisory l GOLD l PRESSE B2B I Media Awards 2020
Lalux l SILVER l CROSS-MÉDIA I Media Awards 2020
ING Crédit Immo l BRONZE l Radio I Media Awards 2020
ING Visa Gold l Silver l PRESS I Media Awards 2018
Arendt Business Advisory l Silver l PRESS B2B I Media Awards 2018
Fruit@Office l Gold l PRESS B2B I Media Awards 2016
ING Private Banking l Gold l PRESS I Media Awards 2016
Fruit@Office l Gold l PRESS B2B I Media Awards 2016
Ministère de l'Egalité des Chances l Silver l TV-Cinema I Media Awards 2016
ING App Finger l Bronze l cross-media I Media Awards 2016
Fruit@Office l Silver l Best online campaign 2015 I athome
Ministère de l'Egalité des Chances I Public First Prize I Wort 2015
ING Private Banking I Best Creativity I Marketers 2014
ING I Silver I Cross Media I Media Awards 2014
Handicap International I Bronze I Press I Media Awards 2014
…
We are GOOGLE PARTNER
Having official Google Partner status underlines our expertise in running and following up on your Google Ads  campaigns. We manage your budget and have a clear view of your return on investment. From boosting your profile to generating leads, we help you make the most of your online campaigns.