Simply "Royal"
The Le Royal hotel, located in the city centre just a stone's throw from all the best sights, is ideal for discovering Luxembourg City on foot!
How can you raise your profile, refresh your image and appeal to a younger target audience?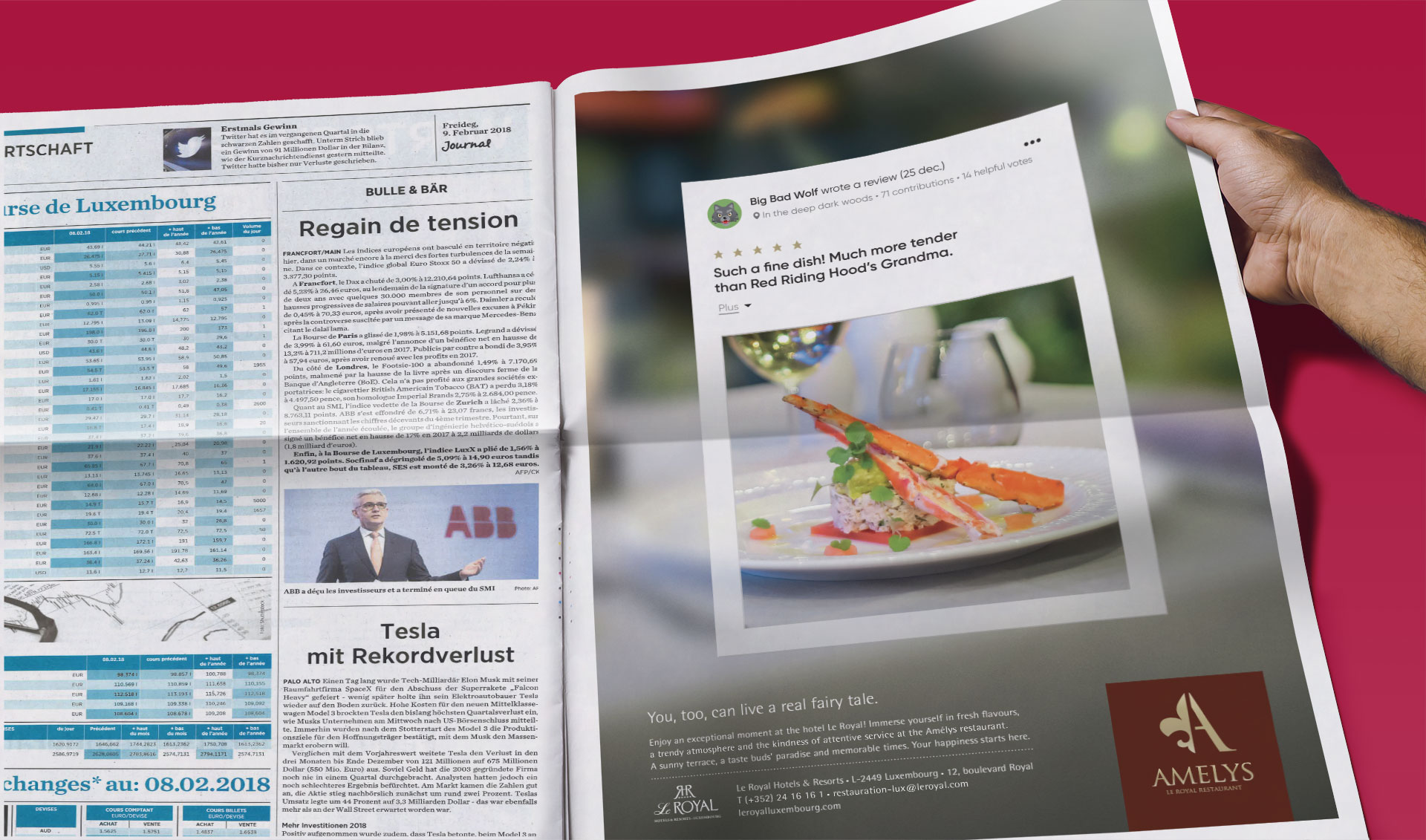 Sound customer advice
Given that we've all got into the habit of checking the reviews of an establishment on the internet before staying there, we naturally imagined the comments that Sleeping Beauty, Pinocchio, Ali Baba and the 40 Thieves, The Big Bad Wolf and Cinderella might leave to evoke the hotel, its Piano Bar, the Amélys or its seminar rooms.
Where does Sleeping Beauty like to sleep?
Where does Pinocchio like to relax?
Where does Cinderella choose to get married?
Where does the Big Bad Wolf go when he gets hungry?
Where do Ali Baba and his 40 henchmen prefer to hold their seminars?