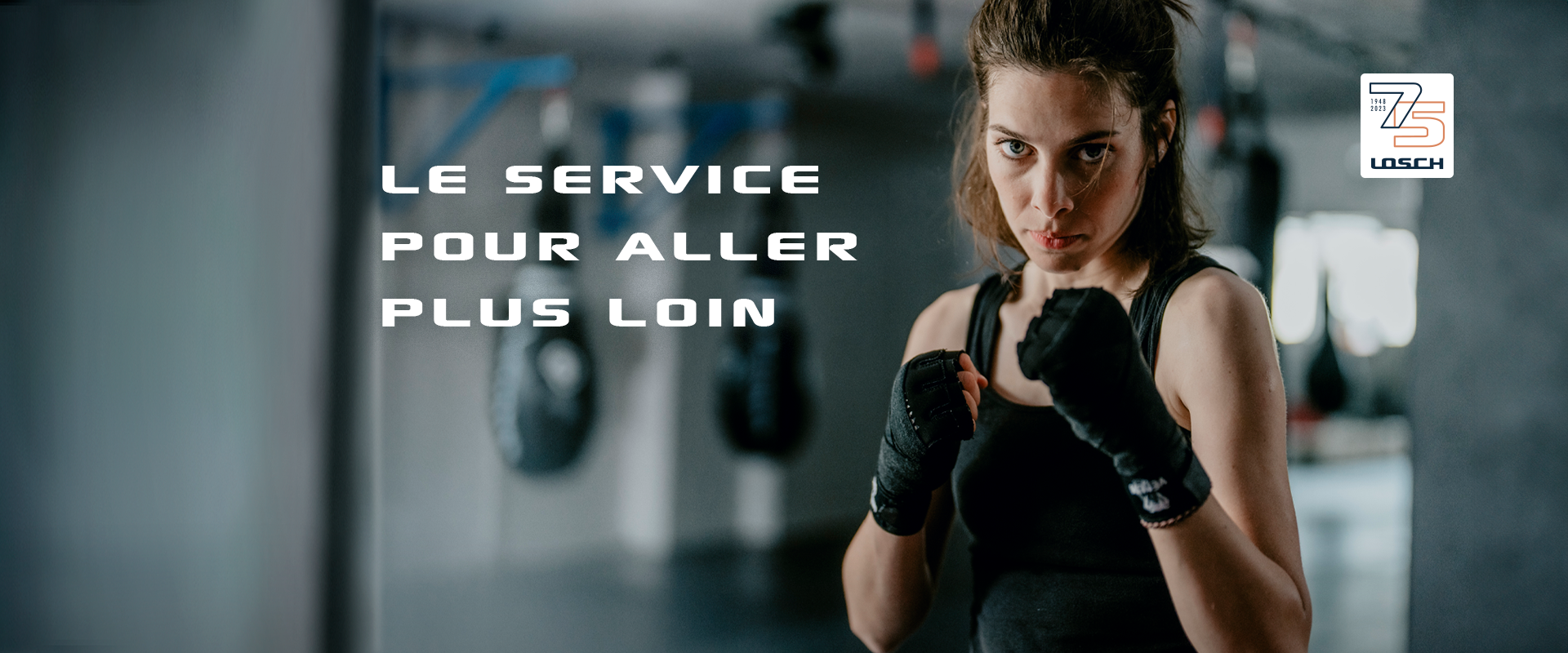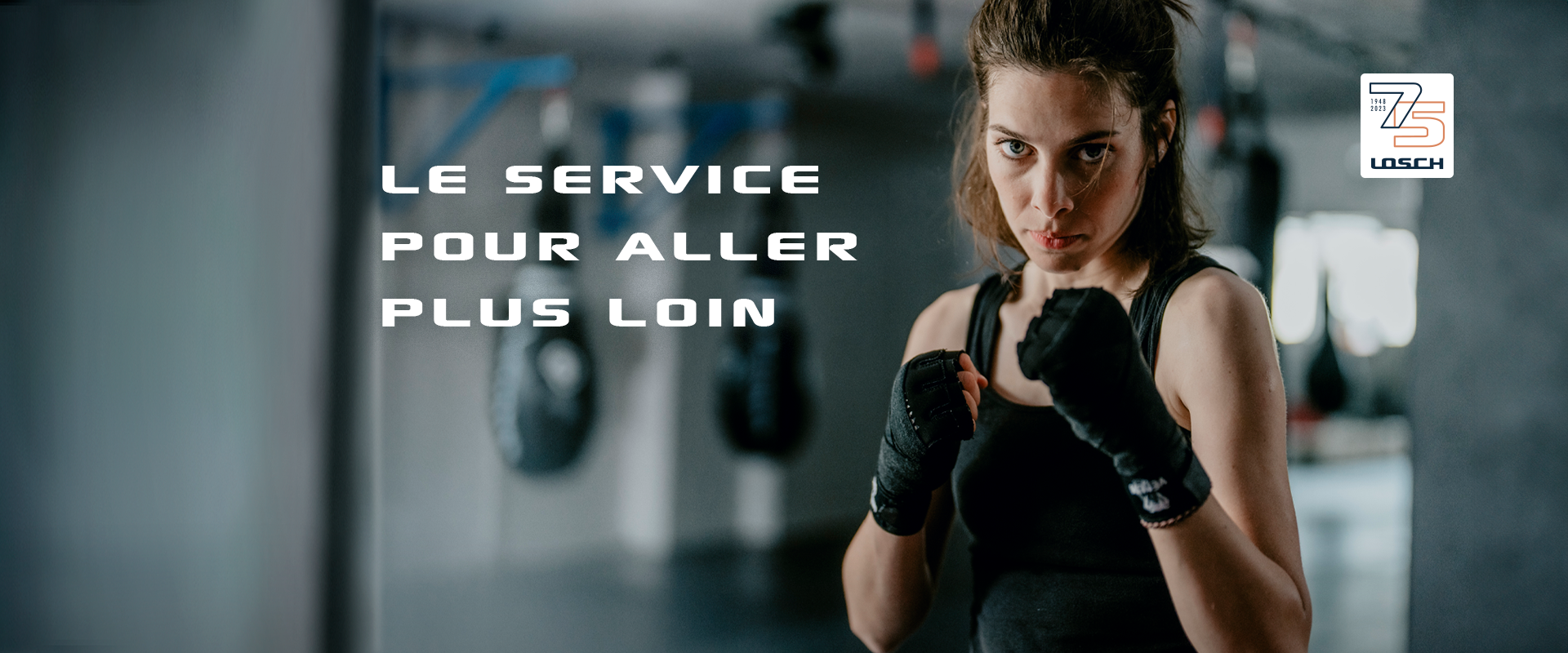 LOSCH after-sales campaign 2023
The LOSCH Group, Luxembourg's leading car importer and a dealer for Volkswagen Group brands, has understood from the outset, 75 years ago, that after-sales service is an aspect of motorists' lives that requires special attention.
A current advertising campaign, entrusted to the agency, highlights its after-sales service, targeting the public as well as professional customers. The campaign, which includes adverts, videos, and social networking sites, is divided into 3 stages.
Sophie Mousel, Julien Henx et Kevin Geniets
The 360° campaign features personalities and their passions. The videos show how mobility plays an important role in their daily lives and how customer service is relevant. They reveal key moments in their lives and the essential role played by their cars.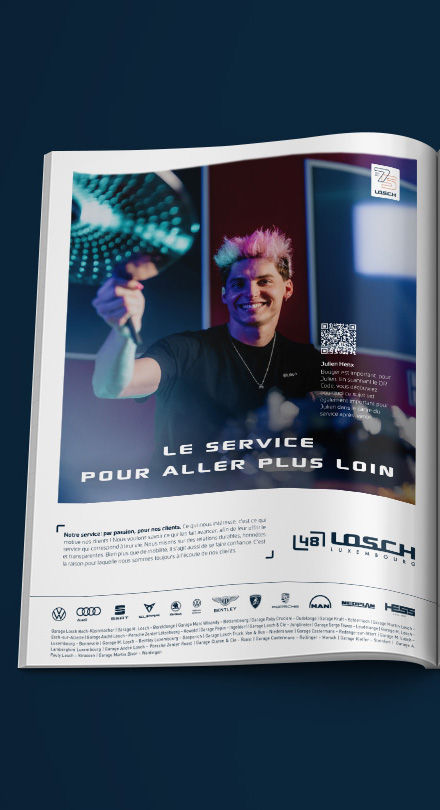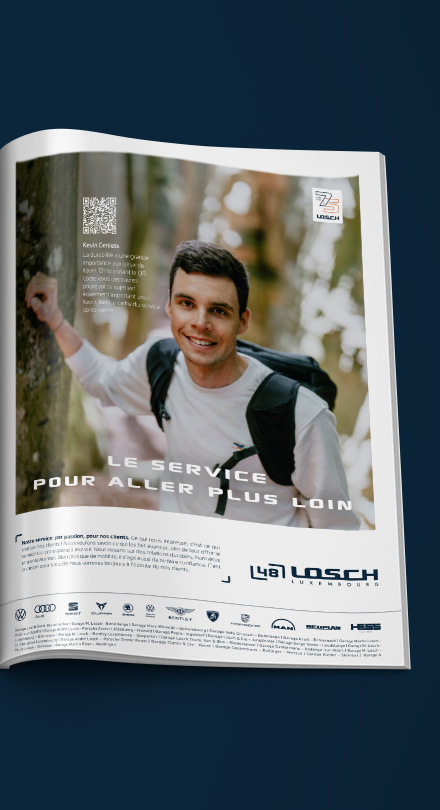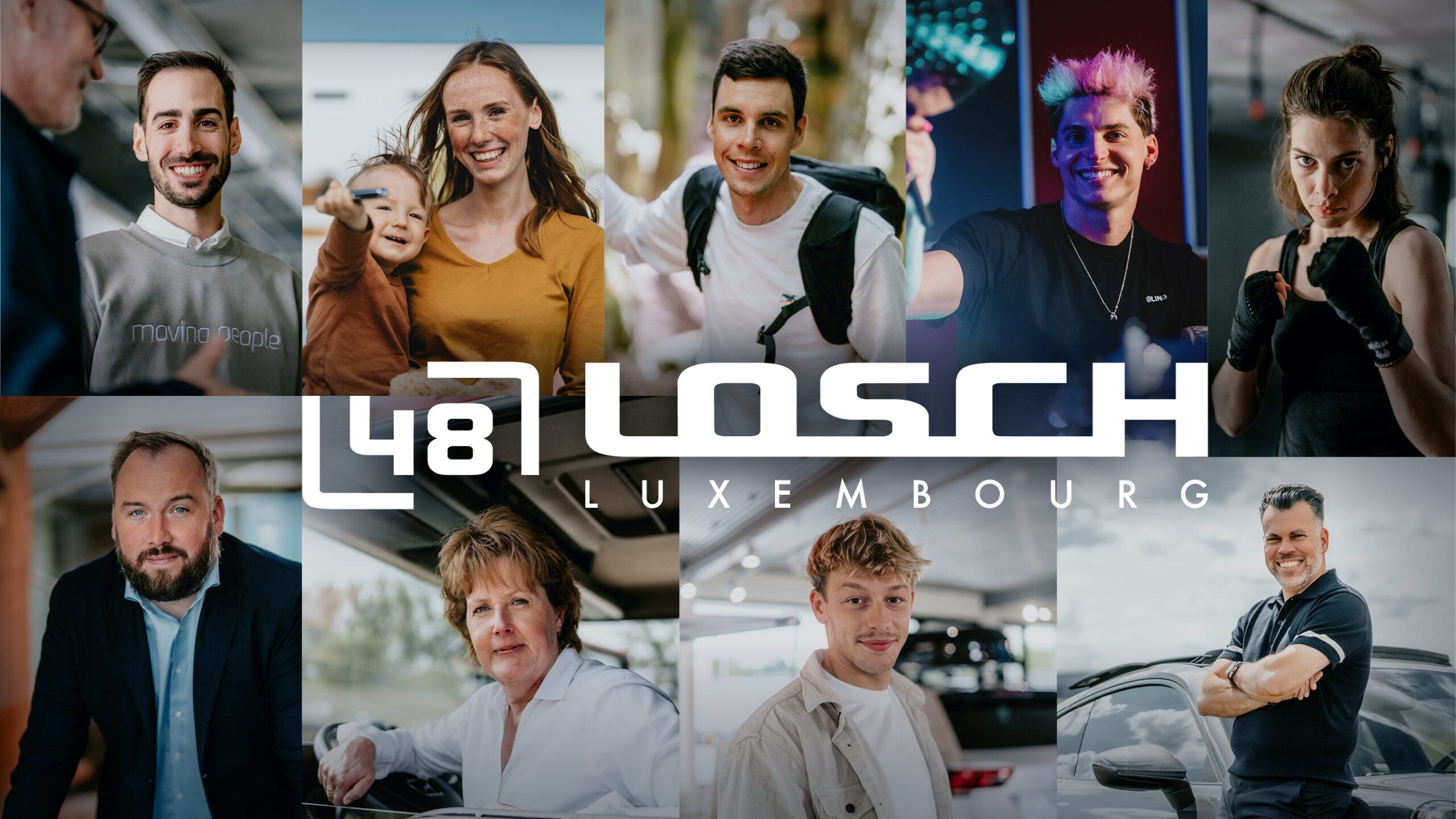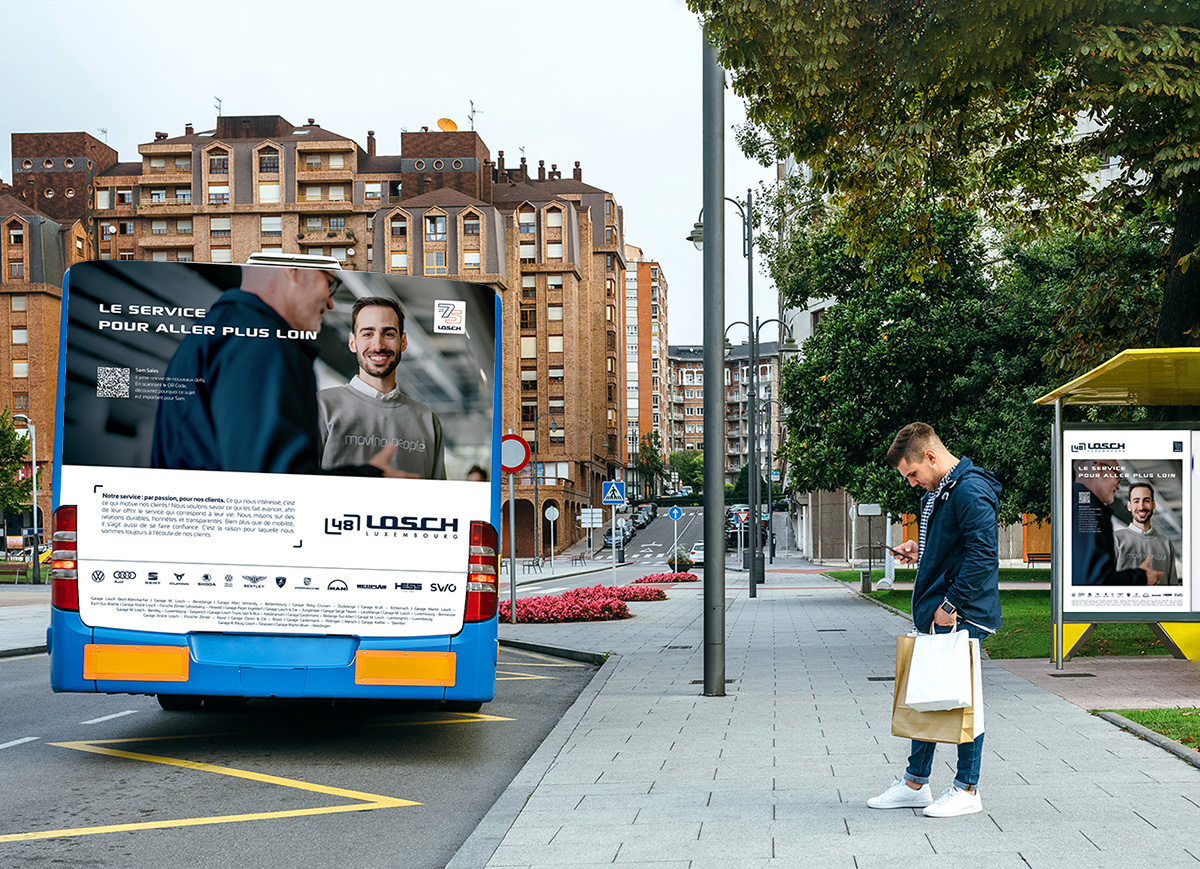 Marianne Welter, Yannick Schuler et Sam Sales
The aim of this part of the campaign, which includes ads, videos, and social networking sites, is to highlight the after-sales service and partnership between LOSCH and its professional customers.
Sport or cinema ambassadors, professional partners, or private customers
The various spots with different types of testimonials focus on the interaction between the after-sales service staff and their customers. The focus is on both every day and professional life: the viewer learns why customers really need their cars and why it's even more important that the after-sales service doesn't fail: simple but effective, with modern technology and qualified, dedicated people.
The 3rd phase is devoted more to service for the public; Jacques, Geoffrey and Sanja, current or future customers who trust or will trust LOSCH to provide exemplary after-sales service.