Arendt Business Advisory
Once again this legal practice turned to ID+P, this time for their new "Surrealism" campaign. Inspired by this audacious artistic movement, this campaign was in line with our previous successful work for the firm in 2018.
Display advertisements used the idea of "perspectives" and working at different levels to create visual illusions. We had a sailing ship escaping from a bottle, for example.
This was the second time of working together.
The initial "exploration" project was particularly successful, winning the Silver prize at the Media Awards 2018 in the B2B press category.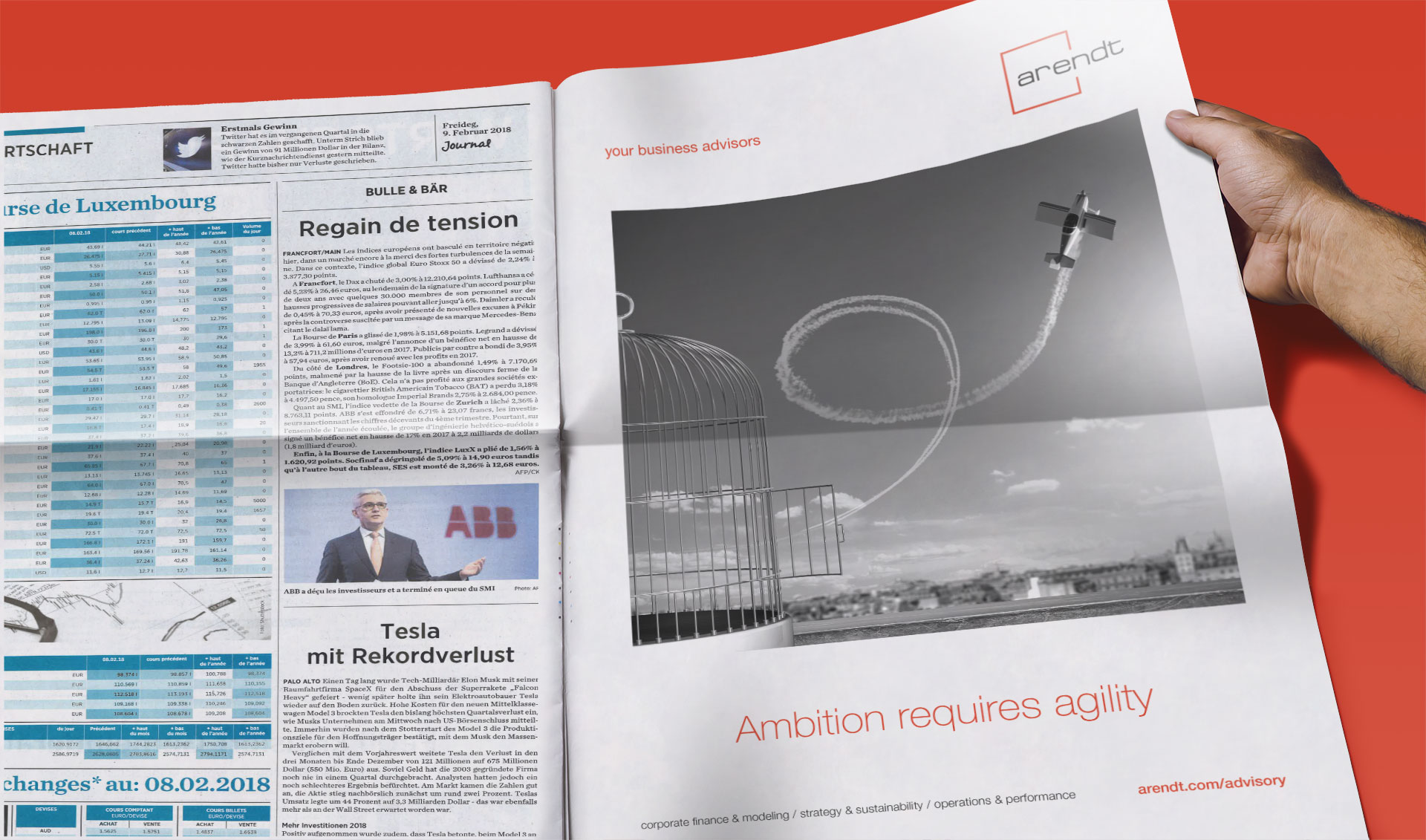 Reinventing business-to-business communication
The creative concept conjures-up a dreamlike, surrealist world that is a clear departure from often tired, traditional modes of business-to-business communication.
The key challenge was to create striking, original concepts in line with the "One Arendt" visual charter.
Black and white visuals  with a simple hook highlight a fresh view of how legal advice can be provided