Sou frësch, sou Lëtzebuerg!
As far as our daily diet is concerned, mentalities are starting to evolve towards more responsible consumption, i.e., eating regional, organic, and seasonal products. In this way, we support local production and producers, and we relieve our environment by setting up short circuits that generate less pollution and waste.
In order to encourage this new way of considering responsible food consumption, the Luxembourg Ministry of Agriculture, Viticulture and Rural Development has relaunched its 360° communication campaign: audio-visual (TV and cinema), digital and print. The name of the 2022 version: "Sou frësch, sou Lëtzebuerg". A name that makes you want to see and know more!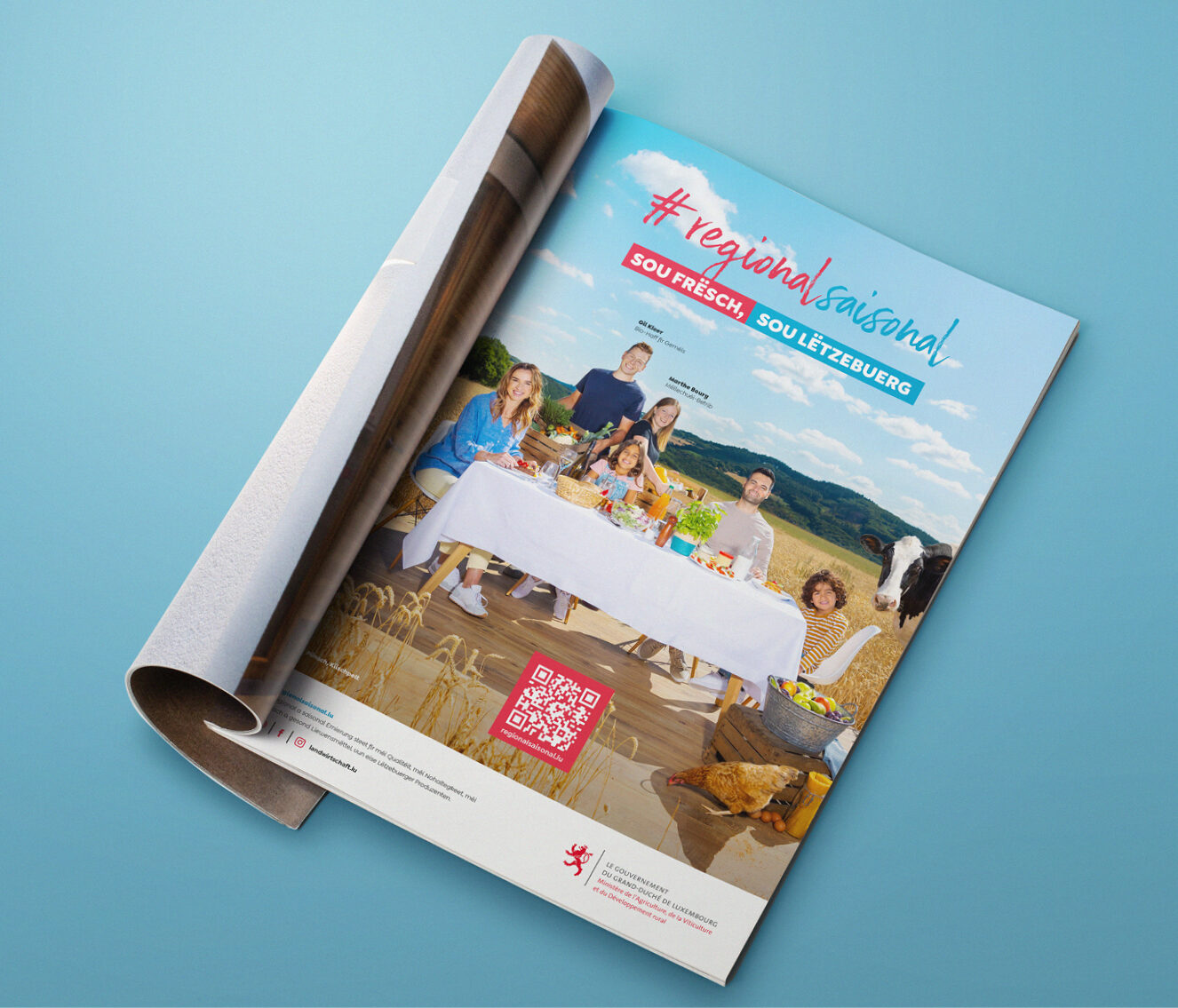 On the menu, foods produced in Luxembourg...

The campaign presents the wide choice and good quality of food produced in Luxembourg and encourages its inhabitants to turn to a more regional, organic, and seasonal consumption to support the country's economy and encourage producers to expand their offers.
The Ministry and all Luxembourg producers hope, with this third edition and certainly not the last, to encourage this change of mentality within the general public, towards a consumption that is also healthier, fresher, more qualitative and more sustainable.