Volkswagen et FLF
As a partner of the Luxembourgish Football Federation, Volkswagen Luxembourg has entrusted the agency ID+P with its 2022 back-to-school campaign. As the official mobility partner of the FLF, Volkswagen Luxembourg wanted to highlight the players of the national football team and their coach in order to promote the new e-mobility range.
The client's request: to convey a message of respect and diversity, leaving aside all prejudices because, like women's football, electromobility is still too often marked by prejudice. The ID+P team therefore organised the filming in an exceptional location, the brand new stadium in Luxembourg City!
Mutual values, for the present and for the future
With its national teams, the FLF demonstrates courage, innovative strength, and determination to succeed. Values that also apply to the German car brand. However, Volkswagen Luxembourg's partnership and the FLF also aims to develop initiatives for the entire football ecosystem.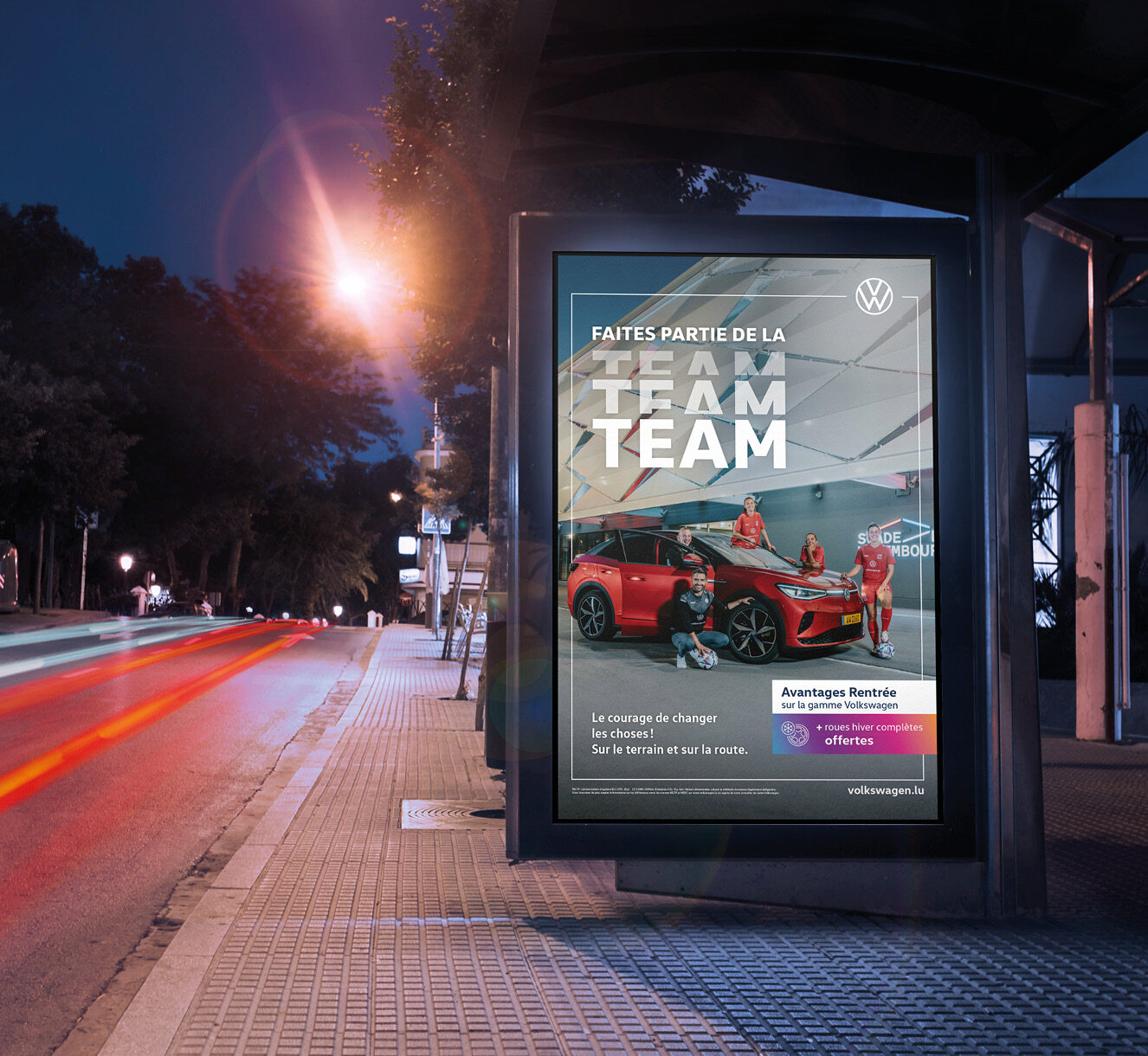 The new Luxembourg stadium as the stage for e-mobility
The ID+P team developed a concept on the spot and organized the filming in an exceptional location, the new Luxembourg stadium, in the presence of the female football players who were particularly motivated by the cause and a technical team around Frame ART, our creation director and the photographer Johannes Nollmeyer.