Royal Hamilius
Royal Hamilius is a large-scale real estate project which will revitalise and enliven the heart of Luxembourg's capital. Designed by world-renowned architects Foster + Partners, this vast complex will feature 20,000m2 of retail space for sale or rent, 10,000m2 of offices, and 73 upscale homes.
Royal Hamilius trusted ID+P to develop its communication strategy for the commercialisation of these units. The aim was also to build support among the general public, in spite of the inconveniences caused by this vast five-year-long project.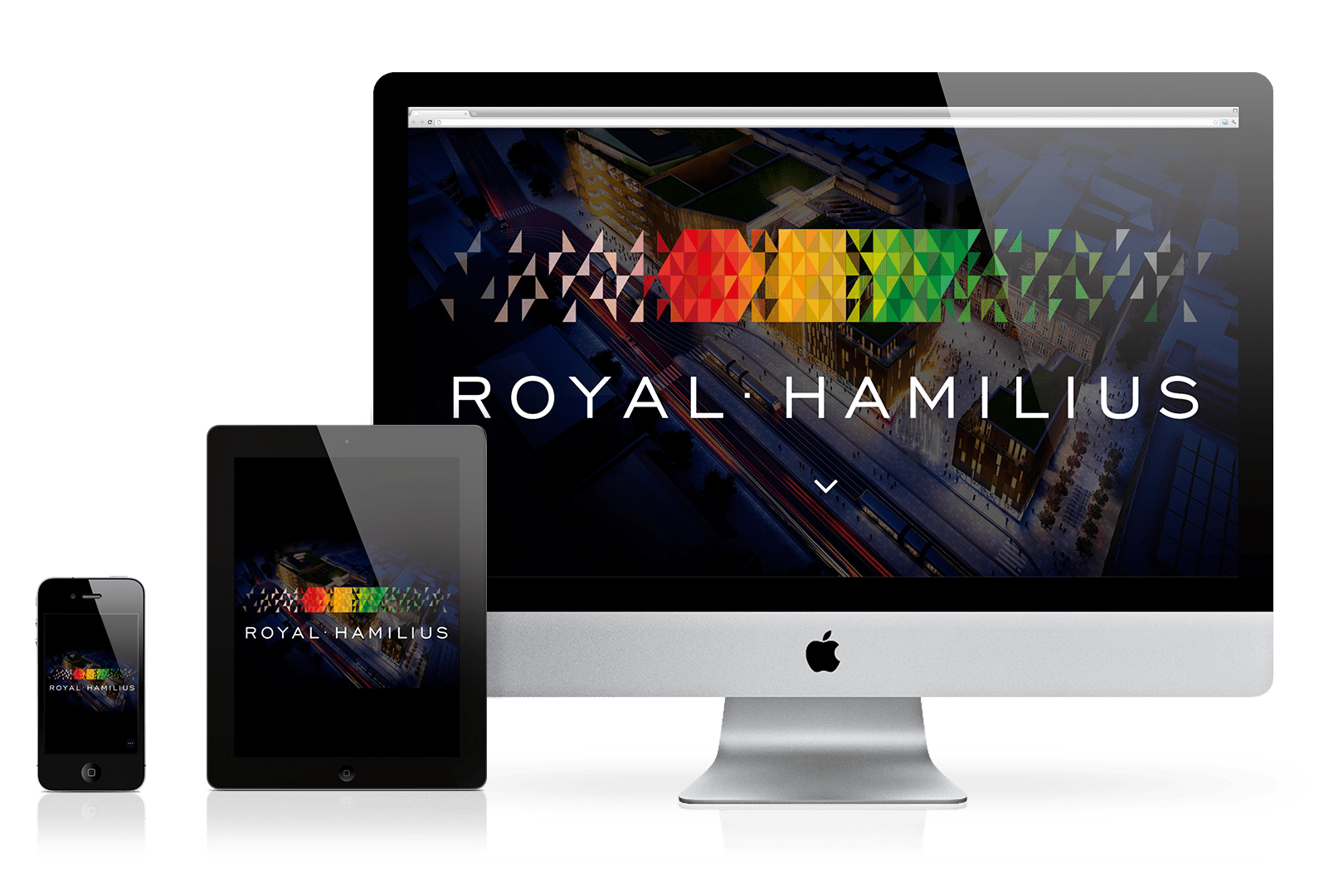 Digital window onto the project
A sober and minimalist graphic atmosphere emphasises the large day/night aspect of the planned buildings. Refined animation and overlay effects are used throughout, and a news section keeps users informed about the project's progress. The site has been developed to be fully responsive, regardless of the device used: mobile, tablet, or PC.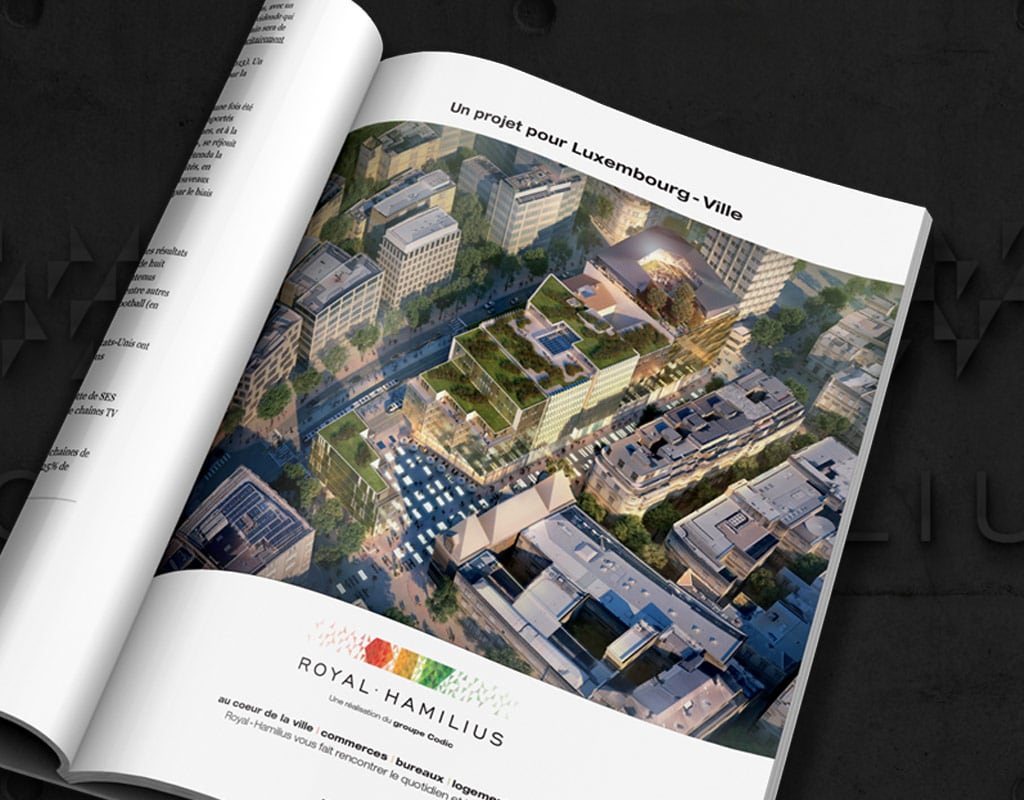 Enhance the project with a qualitative brochure
Designed to appeal to local and international potential buyers, this bilingual brochure highlights the attractiveness of Luxembourg City and the exceptional quality of the properties on offer. Its minimalist layout allows the visuals to stand-out effectively, thus effectively underpinning the commercial message.