Competition #changeUp
Volkswagen Luxembourg wanted to create a buzz about the latest version of its up! model. It launched a competition for owners using the concept "would you swap your old Volkswagen up! for a new one?"
They asked us to organise the competition, and to build a communication plan to promote the initiative amongst prospective clients.
Generating enthusiasm
A personalised mail-shot, using ingenious sliding cards, informed 2,000 VW up! owners about the competition and how to enter. Clients were invited to play the #changeUp game by emailing a photo of their car. This put them in with a chance to swap their old up! for a new one.
The #changeUp logo
Personalised logo promoting the hashtag linked to the Facebook game.
Hidden camera
Who hasn't felt the desperate loneliness of hunting for their car in the supermarket car park? Our candid camera captures the shocked reactions of up! owners as they hunt for their lost vehicles.
Photo competition
Participants are invited to express themselves by photographing their up! in the most creative setting possible.
Well packaged
This rigid yet light structure was central to our competition and hidden camera theme. Made to measure, its impressive dimensions naturally attracted interest from passers by.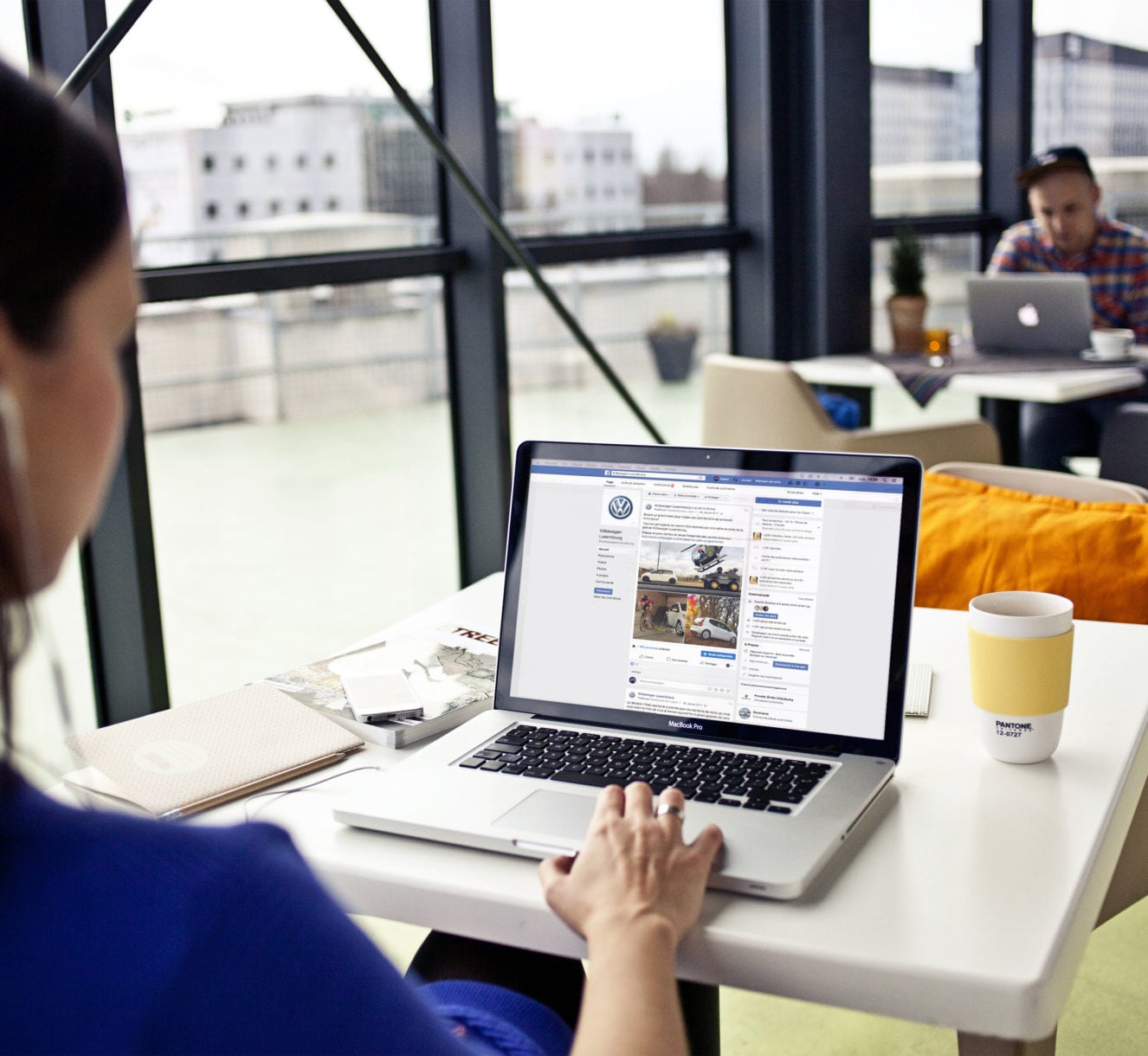 #changeUp
The campaign was driven through Volkswagen Luxembourg's Facebook page using the #changeUp hashtag. The best photos were selected and posted each week to add dynamism and interest.
Good times with their clients
Many clients took part. The quality and quantity of photos received demonstrated their attachment and loyalty to the up! brand. The candid-camera clips brought a humorous note to the campaign and helped to generate awareness and attachment to the model.
Unveiling the winner
We reused the hidden camera to surprise the winner, with the help of her husband. She was thrilled to receive a new up! wrapped with a big red ribbon.